Chennai: High Court rejects suspended doctors bail plea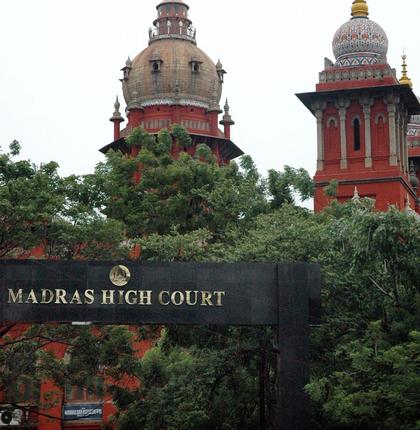 Chennai: The Madras High Court dismissed anticipatory bail plea of a woman doctor, suspended on charges of impersonating a deceased SC woman to get her medical seat, and directed police to probe the matter on a war-footing, saying the alleged offence is dangerous to society at large.
Justice S Vaidyanathan dismissed the bail petition of Archana Ramachandran, who apprehended arrest in connection with the case, observing that she had lived a dead woman's life in letter and spirit. According to prosecution, the petitioner had forged mark sheets of deceased Tamizharasi and joined MBBS course under SC quota and completed the course.
Her father was a village administrative officer. When the father of Tamizharasi, who died in 1983, approached him for a death certificate, the officer with a mala fide intention to get a medical seat for his daughter misused the marksheets of the deceased, who belonged to SC category.
The matter came to light years later when Archana's father-in-law happened to see a copy of her passport wherein, her father's name was mentioned as Tulukanam instead of Ramachandran. "A perusal of X and XII mark statements of the deceased Tamizharasi shows her date of birth as 30.05.1983 and she died in September 2003. The petitioner's date of birth is shown as 22.05.1988. Prima facie, it appears that the petitioner failed in her XII Board examinations," the judge observed.
"The veil of Tamizharasi worn by the petitioner is now being torn to pieces for the offence of impersonation. Hence, this court is of the view that custodial interrogation of the petitioner is much required in this case," he said. The court said the contention that the mistake was committed by her father for which she cannot be made responsible cannot be accepted as the petitioner had knowingly obtained two driving licences one in the name of Archana, daughter of Ramachandran, and the other in the name of T Tamizharasi, daughter of Thulukanam.
Noting that the State Medical Council had suspended the the petitioner recently, the judge directed the Investigating Officer to probe the matter on a war-footing manner by "waking up from the slumber" since the alleged offence "is dangerous to the society at large".
Read also: TN Medical Council Suspends fake doctor