Madras Medical Mission directed to pay Rs 10 lakh compensation by NCDRC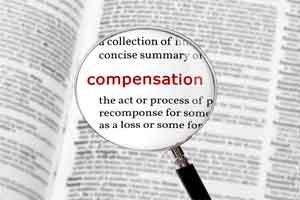 New Delhi : The apex consumer commission has directed a Chennai hospital to pay compensation of Rs 10 lakh to the kin of a doctor who suffered brain damage and subsequently died, by holding it negligent in monitoring whether he was getting enough oxygen while admitted in ICU.
The National Consumer Disputes Redressal Commission asked Madras Medical Mission Hospital to pay the compensation to the family of Chennai-resident Dr S J S Paul who suffered brain damage due to lack of oxygen. "I have no hesitation in holding that late Dr Paul was not continuously connected to a pulse oximeter (used for measuring blood oxygen) though his saturation levels were being monitored and recorded on hourly basis.
"To this extent, the hospital was negligent in rendering services to the patient, during his stay in the ICU of the hospital," commission's presiding member Justice V K Jain said. "The Madras Medical Mission is directed to pay compensation quantified at Rs 10,00,000 to complainants along with the cost of litigation quantified at Rs 25,000," he added.
According to the complaint, on July 11, 2007, Paul had undergone a coronary artery bypass graft surgery at the hospital and was shifted to ICU later. As per the complaint made by Paul's family, he was not connected to a pulse oximeter, which was necessary to monitor the oxygen saturation level.
They had further claimed that Paul remained in comatose state and on life support system with irreversible brain damage from July 15, 2007, and was declared dead on July 28. His family had alleged negligence in post-operative treatment and management of the patient.
The hospital claimed it had one of the most well-equipped and well-manned ICUs in the country and there was bedside monitoring by nurses and physicians were available round-the-clock to monitor the patients.
They also claimed that pulse oximeter saturations, arterial blood gases and other hemodynamic parameters are continuously monitored in the ICU and documented. The Commission, however, observed that the hospital had not submitted any evidence to substantiate its claims.