Maha to set up sanatorium for Tata Memorial cancer patients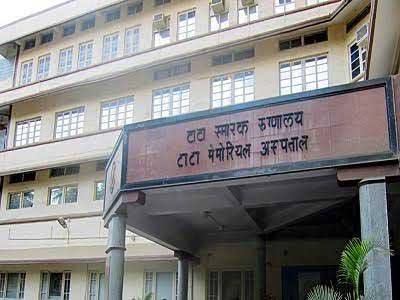 Mumbai: The Maharashtra government has identified two buildings in suburban Govandi for setting up a sanatorium for cancer patients undergoing treatment at the Tata Memorial Hospital (TMH) in the city, state Health Minister Deepak Sawant told the Assembly today.
The buildings with 300 apartments, located in Mahul in the eastern suburb, will also house relatives of the patients who visit the TMH for treatment, said Sawant.
He was replying to a supplementary raised by Ajay Chaudhary (Shiv Sena) who represents Parel assembly constituency in the city where TMH is located.
The minister said the government had forwarded a proposal for the (Govandi) sanatorium, which will also house relatives of cancer patients, to Urban Development (UD) department.
"We have also discussed this with the Tata Memorial Hospital. A bus service from Mahul to the TMH will be started. The sanatorium will also have boarding and lodging facilities," said the minister.
Raising the accommodation issues faced by patients and their relatives who visit the TMH from various parts of the country, the MLA said, "They have to sleep on the footpath outside the hospital".
Meanwhile, citing the Mumbai Cancer Registry, the minister said the breast cancer incidence among girls and women in the age group of 22 to 39 is 0.5 to 11 per one lakh.
He said a population-based screening of men and women above 30 years has been done for oral, uterine and breast cancers in Satara, Sindhudurg, Bhandara and Wardha districts of the state. "The screening will be extended to 12 more districts in 2018-19 and later across the state in a phased manner," he said.
Responding to a calling attention raised by Shirol MLA Ulhas Patil (Shiv Sena) who demanded a cancer hospital in view of the "rising number of patients" in the area, the minister said the government would set up pre-caner detection centres with chemotherapy facility at all public hospitals in the state.
He said a Cancer Registry would be set up in Shirol taluka through the TMH for conducting a survey on rising cancer prevalence as claimed by Patil.
Raising the demand for a cancer hospital, Patil said villagers are even ready to surrender their land for the facility.