AYUSH Council Proposes Govt to allow Ayurveda Practitioners Perform Sonography; Radiologists see RED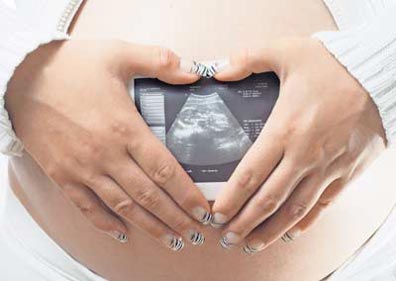 Mumbai: The AYUSH Council's recent proposal of an amendment to the PC-PNDT Act allowing its Ayurveda Practitioners to perform sonography and imaging tests, has drawn a lot of uproar from the radiologists.
According to recent media reports, that the Central Council of Indian Medicine (CCIM) under the ambit of AYUSH Ministry proposed proposed this amendment to the Preconception and Pre-Natal Diagnostic Techniques (PCPNDT) Act, 1994 in order to allow Ayurveda practitioners perform sonography and imaging tests which was sent to the Health and Family Welfare Ministry on September 19 for perusal.
Confirmation to this effect was made by Dr Vanitha R, CCIM national president to Hindustan Times
"The 11 executive committee members had a detailed discussion in this regard on August 27 and we have chalked out our proposal." said Dr Vanitha. "The amendment would be most beneficial to rural patients where there is a dearth of doctors and where Ayurvedic doctors practice in large numbers," she added
Dr Kuldeep Kohli, Director, AYUSH, Maharashtra chapter justified the proposal adding that it would benefit patients in rural areas,, "Given the dearth of radiologists and sonologists in India, more than 50% machines are being shut down in the country due to misuse. It is important that doctors from other branches of medicine forms are given permission to practice radiology and sonology. Allowing Ayush doctors to perform sonography under amended PCPNDT Act would be a revolutionary step," he said.
While the AYUSH practitioners have lent full support to the clause, radiologists are seeing red with the proposal The Maharashtra State Branch of Indian Radiological and Imaging Association (MSBIRIA) have decided to move to the Bombay High Court while condemning the proposal.
Dr Sandeep Kawthale, President, MSBIRIA told HT, "The amendments proposed by the Council are extremely absurd. They are firstly Ayurveda doctors and belong to an altogether different stream of medicine. We fail to understand on what basis they have proposed such amendments."
Qualified radiologists are allowed to perform or open a radiology or sonography centre only after securing an MBBS  and MD degrees or a two years diploma in radiology, he noted informing that the council has proposed six months training in imaging and radiology after MD in Ayurveda.  "How six months training could be adequate?" he wondered.
Accepting the amendments could prove extremely dangerous to public health, the MSBIRIA's President added.
Read Also: Pass exam to PRACTICE Sonography: Gujarat HC to Sonologists
Medical Dialogues had earlier reported that following PMO orders, the draft Draft Medical Termination of Pregnancy (Amendment), Bill 2014, that seeked to allow AYUSH practitioners perform MTP was put on Hold.
Read Also: Ayush Doctors Performing MTP : PMO Puts law on hold