Pass exam to PRACTICE Sonography: Gujarat HC to Sonologists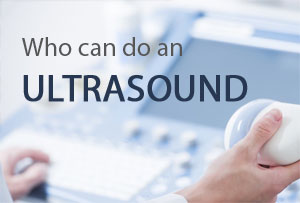 Ahmedabad: The Gujarat High Court has turned down the petitions filed by sonologists which appealed to dismiss the provision mandating them taking a six-month training course or a qualifying exam to run sonography centres in the state.
"All gynaecologists and anyone who keeps a sonography machine in their premises will have to appear for an exam for operating it or get trained in operating it," the court stated.
It is reported that the sonologists in the state  had moved the high court in 2016. According to a recent report by TOI, these petitions were filed after the state government refused to renew licences to run their clinics in 2015 because they had not undergone training programme or cleared the test.
This came after in 2014, the government made certain amendments to the Pre-Conception and Pre-Natal Diagnostic Techniques (Prohibition of Sex Selection) Act (PC-PNDT) by introducing two rules:


Section 2(p) that mainly deals with who is authorised to operate and use an ultrasound machine


Rule 3(3)(1)(b) which prescribes the qualifications for setting up of or for employment in a genetic clinic /ultrasound clinic/imaging centre.


These rule required a person possessing one of the medical qualifications recognised by Medical Council of India (MCI) Act and/or to undergo six months training as prescribed in the Six Months Training Rules or if having experience of one year in ultrasonography, to take the competency test, for operating and using an ultrasound machine.
In response, the Indian Radiological and Imaging Association (IRIA), Indian Medical Association (IMA) as well as Sonology Society of India filed 3 different writ petitions with the Delhi HC against the said rules.
The Delhi HC then disposed of the petitions and declared the Rule 3(3)(1)(b) of the PNDT Rules as ultra vires to the extent it requires a person desirous of setting up a Genetic Clinic / Ultrasound Clinic / Imaging Centre to undergo six months training imparted in the manner prescribed in the Six Months Training Rules.
The judgement had a huge impact on the medical fraternity, by removing the restrictions on the legal rules of the performance of ultrasound, thereby allowing even MBBS doctors to make use of the modality.
Read Also: Delhi High Court Judgement clarifies who can do an ultrasound
Later, the judgement became a bone of contention between the specialists and generalists in the medical community, with many radiologists opposing the decision. This finally culminated in IRIA filing a review petition against the said judgement in the apex Court.
Read Also: IRIA challenges HC judgement on ultrasound practice in Supreme Court
The Supreme Court bench heard arguments on behalf of the Centre and other bodies including the MCI and IRIA in relation to 2016 Delhi HC verdict and gave relief to IRIA stating that Prima facie, the High Court has erred in its finding that there is an absence of statutory power. 
Read Also: Mere MBBS CANNOT perform Ultrasound: SC stays Delhi HC Order