Maharashtra: CAG slams top private Hospitals in the State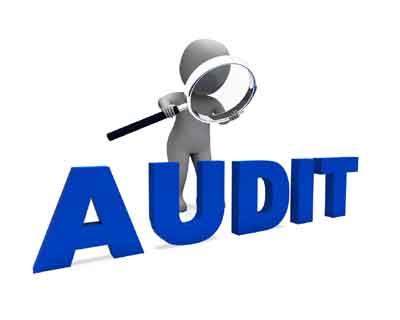 Mumbai: A recent CAG audit at 11 leading private charitable hospitals in the state, has revealed that seven out of those 11 hospitals were charging high rates from poor patients with heavy deposits during the time of admission of the patient. This is in complete violation of the contract that there charitable hospitals has with the government.
The report of CAG clearly states that P D Hinduja, Lilavati, Saifee, Kokilaben Ambani, Breach Candy, Sushrut and Thane's Bethany hospitals were not extending their facilities to the poor patients in lieu of the FSI and land concessions granted to them.These included availability of less numbers of Beds than reserved for Poor patients at these hospitals.
On directions of the Bombay high court, the charity commissioner of Maharashtra in 2006, had framed a scheme for treatment of poor patients in reputed charitable hospitals.Under the Scheme for reservation of bed for poor patients, certain charitable hospitals are supposed to set aside 10% of their beds for indigent patients and give concessions to another 10% from weaker sections.
In order to benefit the poor patients with the quality medical treatment, hospitals giants including Bombay, Lilavati, Saifee and Hinduja were also granted additional floor space index (FSI) by the BMC on the promise that they would allocate 20% of total operational beds to below-poverty-line patients free of cost.
The CAG report further highlighted, that Kokilaben and Sushrut hospitals, which were given land at a concessional lease of Rs 1 per annum, did not increase their reservation limit for poor patients. Moreover, instead of  15 percent concessional treatment, Kokilaben Ambani Hospital  provided only 10% of beds for free and concessional treatment.
Executive director of the hospital, Dr Ram Narain, Kokilaben Ambani Hospital however, told TOI, "We continue to treat 10% patients for free and 10% on concessional rates. We can comment once there is an official communication".
As per the report, Sushrut hospital, which was supposed to reserve 30% of its beds, only gave 10%.
A scrutiny of six bills in Hinduja and 55 bills in Bethany showed that poor patients were charged 50% towards anesthesia, ICU, doctors' fee, imaging tests, OT and surgery charges, whereas under the scheme, they can only be billed for medicines, consumables and implants.
 "This led to an undue financial burden on the weaker section patients to the extent of Rs 38.03 lakh in these two hospitals," the report stated.
Speaking with TOI, a spokesperson from Hinduja Hospital said that they have responded to all queries raised by the CAG. "We have earmarked 20% of beds for poor and weaker category patients as required under the Act. In fact, the hospital provides free or concessional treatment even to those who do not fall under the category of poor, needy and deserving as a part of our founders' philosophy," the spokesperson said. Bombay Hospital officials said, "The rules and regulations laid down by the Maharashtra Public Trust Act with regard to reservation of 20% beds for indigent and weaker section have been complied with. The same is practically implemented and a report is submitted regularly to authorities every month."
Following the CAG audit, the state Govt has been ordered to initiate strict action all these seven hospitals. A  senior state official confirmed  that they are still studying the report and will consult with the charity commissioner before taking action against the hospitals.