Maharashtra: Civil surgeon duped of Rs 13.5 lac on promise of a medical seat for ward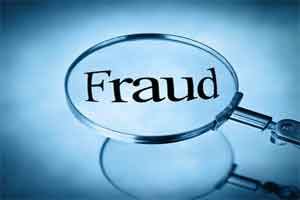 Thane: Dr.Rajendra Kelkar, an Assistant Civil Surgeon has registered a case of cheating against a trio,  including his friend Dr Avinash Lokhande, who he alleged had duped him of Rs. 13.50 lac, on the pretension of getting his son admission into a medical college in Chiplun.
Dr.Kelkar had  requested his friend Dr. Avinash Lokhande, a resident of Sangli to procure a seat for his son in a Navi Mumbai based medical college. Dr Lokhande allegedly introduced him to  a Mahesh Adate of Navi Mumbai, who said that he could help Kelkar' s son get admission in a medical college in Chiplun through his contacts, provided Kelkar paid a sum of Rs. 17 lac for the seat.
"Kelkar gave the money to one Sachin Surve who is Adate's driver when he came to his residence to collect money on July 2, last year. But after a long wait the task remained unfulfilled and they could not secure admission for his son. Dr Kelkar made repeated calls to Adate and asked him to return his cash. After repeated requests the doctor was given Rs 3.50 lakh back. He again asked for the pending amount when Adate threatened him that if Kelkar kept calling him then he would registered a fake complaint against the doctor and asked him stop bothering him and to take the money from Lokhande," said DD Tele senior inspector, Kasarvadavli police station.
When repeated requests from Kelkar for return of money fell on deaf ears, the civil surgeon reported the matter in a navi Mumbai Police station, which was later transferred to Kasarvadavli police station. The police are yet to make any arrest, as they would first check the authenticity of the complaint reports TOI.
This is a case like many others where parents have been duped of large sums of money, having been lured into believing that they would be granted medical admissions in exchange for money.
Read Also:Medical Admission fraud: Two racketeers at large after duping parents of Rs 80 lakhs
Punjab: Two persons caught for taking Rs 10 lakhs in an admission fraud