Maharashtra: Doctors to cycle 650 kms to raise awareness on cleft palate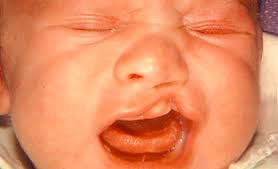 Nashik: A team of doctors, led by Dr Rajendra Nehete from Vedant Hospital  and 3 others are doing their bit to promote awareness on cleft lip and palate. The contribution comes with a twist. Taking part in a 650 km cycling marathon from Pune to Goa on November 5 and 6, which will be part of The Deccan Cliffhanger , an annual Ultra Cycling Race, the doctors plan to raise awareness, getting into shape while doing it.

Dr Nehete is the director of the Smile Train – an NGO providing free cleft surgeries in India since it's establishment in 2000. Since then the NGO has performed over 4,50,000 surgeries with the average cost per surgery coming around to Rs 18,000.  A cleft palate is an oral malformation  occurring  very early in the pregnancy, while the baby is developing inside the mother. Where the surgery is simple, and transformation immediate, children with untreated clefts live in isolation, unable to eat, breathe and speak normally.


"Estimates suggest that over 35,000 children are born with clefts every year in India alone. Cleft can be easily corrected with surgery but over 50 per cent of children with clefts do not get the necessary treatment due to lack of awareness or simply because they cannot afford the cost of surgery." Over 10 lakh cleft cases are untreated in India today, he added.

The doctor and his colleague Ramakanth Patil, a pediatrician working with the NGO, have participated in  similar events around the country, covering distances of 200 to 400 km.

The motivation for cycling for the cause comes from the doctor's passion for outdoor physical activities, which he has  been keenly taking part in, even before deciding to be part of this marathon. "Since my college days, I was involved in fitness activities such as trekking and mountaineering before I took to cycling. Two of my colleagues participated in a cycling marathon in the US to raise funds for corneal transplants in tribal communities." he told Indian Express.