Maharashtra: Now Global Hospital under Scanner for alleged kidney racket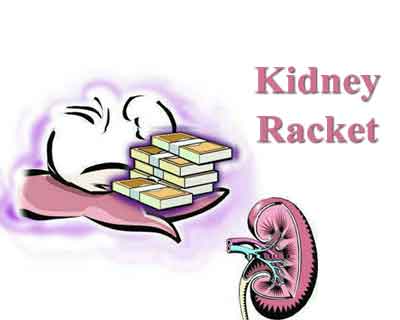 Mumbai:  Another Mumbai Hospital, Global Hospital in Parel has now fallen under authorities scanner on suspicion of having kidney racket. The case that has drawn the authorities here pertains to a young man  donating his kidney to his father, where the authorities, in particular, the DMER has alleged that the gesture is not out of love and affection but some kind of gain. The Directorate of Medical Education and Research (DMER) has thus rejected approval on the transplant.

According to The Indian Express, while the hospital authorization committee had earlier approved the kidney transplant in March this year, but a six-member panel of DMER, reviewed the case in the wake of kidney racket busted at Hiranandani Hospital and disapproved the transplant stating that the donation was "not out of love and affection". The panel said the "donor is possibly looking for some benefit out of the transplant".

The documents in possession of DMER show that the donor, Rishabh Dhangache (21), from Jaipur is not a biological son of the patient Suresh Dhangache (51) who needed the transplant.

"After the kidney racket came to light, we had suspicions regarding this particular case too as the donor and the recipient acted in an unusual manner," a member from the DMER committee that rejected the approval told The Indian Express.

Transplantation of Human Organs Act, 1994, suggests that the transplant of every live organ transplant needs the permission of a six-member local authorization committee which is formed within the hospital. The committee constitutes two doctors, the hospital's medical director, one state government officer and two members appointed by the hospital. The quorum for the meeting to be held is four.

Both the donating and the receiver party of the transplant have now approached the Medical Education Department in Mantralaya appealing against the rejection of the transplant by DMER.

They were given a date for a hearing. "But they ran away with the documents. We have a video-recording of their interview," said a senior health department official.

A DHS official said in this reference that "We will send the hospital a notice soon. We have asked the DMER to give us the documents in this case."

The state government will now initiate a probe into the case at the hospital taking suo motu cognizance.