Maharashtra: Radiologists all over the state call it a strike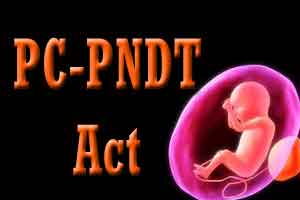 Maharashtra: Radiological facilities, all across the state will be coming to a standstill as radiologist doctors have called it a strike tomorrow, to oppose the "draconian" sections of the PC-PNDT Act.
Radiologists, including those having their clinics and working in the private sector, will be abstaining from work, to show their solidarity to their Pune Counterparts who have been on strike since June 14, 2016. The doctors are together opposing the unnecessary harassment that occurs in the name of the PC-PNDT Act. Radiologists have been showing their opposition after on Pune based doctor, Dr Anupam Jape as suspended by the authorities on the account of " Technical Error" with no explanation what error the doctor had committed.
Read Also: 
Maharashtra: Radiologists threaten strike
Since then Maharashtra State Branch of Indian Radiological and Imaging (MSBIRI), has been running from pillar to post, to demand justice for the doctor. While authorities promised action, no action has been made till now. MSBIRI, had threatened if the demands are not met, statewide doctors will go on a strike from Monday.
Speaking to Medical Dialogues team, Dr Jignesh Thakkar, national PCPNDT Coordinator said, " It is becoming impossible for radiologists to continue practising with the morbid fear of unfair prosecution under PCPDNT Act. At regular intervals, honest radiologists who did not even have remote connection with sex determination have been victimised under the PCPNDT act for minor clerical errors. This needs to stop."
Maharastra State Branch of IRIA has put the following demands in front of the government of Maharashtra :-


Quashing of all the fabricated accusations against Dr. Ashutosh Jape, and immediate unsealing of his ultrasound machines.


Removal of the Appropriate Authority of Pune Municipal Corporation from the said post in view of gross violation of PCPNDT act.


Instructions to all Appropriate Authorities of Maharashtra about uniform, systematic and unprejudiced implementation of PCPNDT act.


Read Also : 
IRIA stands up against Draconian Provisions of the PC-PNDT Act