Maharashtra: Radiologists to organise mass rally, IRIA calls for pan India token Strike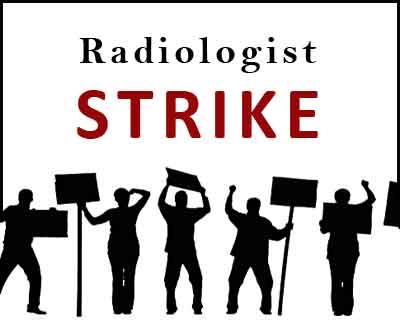 Mumbai: Radiologists across the state of Maharashtra will be taking to the streets, as MSBIRIA ( Maharashtra State Branch of IRIA) will be organizing a protest rally at Azad Maidan on 22nd June,2016 morning 11.30 am to show their opposition to unnecessary harassment that occurs with the PC-PNDT Act .
The rally is expecting participation from around 2000 radiologists in the state, who will be seen together protesting the " Draconian Provisions" of the PC-PNDT Act and the unnecessary harassment that occurs in the name of the said act. Radiologists have been showing their opposition after on Pune based doctor, Dr Ashutosh Jape was suspended by the authorities on the account of  "Technical Error" with no explanation what error the doctor had committed.
Read Also : 
Maharashtra: Radiologists all over the state call it a strik
e
Meanwhile, The Indian Radiological and Imaging Association (IRIA) with its HQ at New Delhi has extended its fullest support to its state chapter for this agitation and "whatever action the Maharashtra state chapter of IRIA is taking to tackle the issues related to harassment w.r.t. wrong implementation of the draconian PNDT Act by the Appropriate Authorities."
Speaking to Medical Dialogues, Dr OP Bansal, President IRIA said, " Despite the draconian provisions of the PC- PNDT Act, Radiologists all over India have been extremely co-operative in following the PC and PNDT Act, with the noble intention of helping to improve the dwindling sex-ratio in the country. However, at regular intervals, even many honest radiologists, who did not have even remote connection with sex- determination, have been victimised under the PC and  PNDT Act for minor clerical errors. In continuation of the harassments, the Maharashtra state chapter of IRIA have decided for agitation by suspending all Radiological services till justice is served."
"IRIA HQ is absolutely in support with Maharashtra state chapter of IRIA and if this issue is not resolved amicably at the earliest, then IRIA would call for PAN India token strike of a day and then indefinite strike till justice is served to its members," Dr Bansal added.