Maharashtra to issue SOPs for radiologists on PCPNDT Act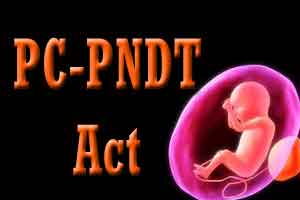 Mumbai: The Maharashtra Government has decided to circulate a standard operating procedure (SOP) for radiologists who had gone on a strike some weeks ago to protest certain provisions of a pro-girl child legislation.
Radiologists have claimed certain provisions of Pre- Conception and Pre-Natal Diagnostic Techniques (Prohibition of Sex Selection) Act, 1994 or PCPNDT Act are "unfair", "arbitrary" and "drastic".
They have said "minor errors" in filling up the form before the ultrasound examination of a pregnant woman (a mandatory provision under the Act) should not be blown out of proportion.
Health officials from Pune some months back had initiated action against radiologists under the Act and it triggered a state-level agitation.
"The Health Department will issue a couple of model forms to radiologists detailing how errors should be avoided while filling them. It will be like a standard operating procedure (SOP).
"There will be a categorisation of errors as well, which will enable the health officials to take action. Minor errors will certainly not lead to any legal action against the practitioners," Health Minister Deepak Sawant told PTI.