Maharashtra to post 4 armed cops each in state hospitals for doctors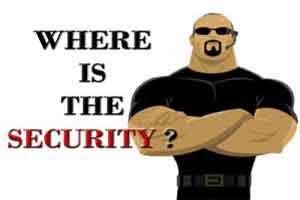 The Maharashtra government informed the Bombay High Court today that it had decided to post four armed policemen round-the-clock at 16 government hospitals in the state to provide security to resident doctors who face the risk of being assaulted by relatives of patients.

A bench of Justices Abhay Oka and Amjad Sayed was hearing a public interest litigation by social activist Afaq Mandviya, challenging the strike undertaken recently by resident doctors of Maharashtra Association of Resident Doctors (MARD).

During the hearing, MARD had said that the government has not taken any security measures to protect them from physical assaults by relatives of patients, who are not satisfied with the treatment provided to their kin.

The court thereupon asked the government to immediately go into the issue of providing security to the doctors.

Perusing the papers, the bench today noted that the committee headed by retired Judge V C Daga, appointed to look into the grievances of the doctors owing allegiance to MARD, had not met even once during its tenure so far.

The court asked the government to appoint another Judge as the head of this committee if Justice Daga was busy or not available for personal reasons.

The government pleader assured that it would talk to Justice Daga and ensure that the committee resumes its task as early as possible.

The matter has been adjourned to August 12.

On previous hearing, acting Advocate General Rohit Deo informed the High Court that the government has decided to deploy 56 more policemen in state-run hospitals in the city.

On earlier hearings, MARD had assured the HC that henceforth it would not give a call or go on strike anywhere in the state and would only hold peaceful demonstrations highlighting their grievances which included attacks on doctors by relatives.