Maintain 100 Percent Stocks of Necessary Medicines: Kejriwal to Delhi Govt Hospitals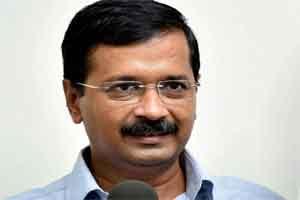 NEW DELHI:  Chief Minister Arvind Kejriwal directed the Chief Secretary to ensure that Delhi government-run hospitals have all necessary medicines after a report said that there was only 50 per cent availability of drugs.
Kejriwal said he would conduct surprise checks to see that there are adequate medicines, consumables and functioning equipments after he received complaints about X-Ray and CT scan machines not working properly in some hospitals. The health department is under Cabinet Minister Satyendar Jain.
The chief minister said Chief Secretary M M Kutty will certify every month that all equipments in Delhi Government hospitals are functioning properly. Kejriwal also expressed strong displeasure at not being provided regular reports about the status of availability of medicines and consumables, despite clear directions having been given to Kutty on April 6 that a written report be submitted to him on the 1st and 15th of every month, according to an official release. "Directed Chief Secy today to ensure 100per cent availability of medicines in all Del govt hospitals.
CS to certify every month (sic)," the CM tweeted. The first report presented to the Chief Minister says that in some hospitals less than 50 per cent medicines are available and details about the status of equipment and consumables are still awaited.
It shows 33 per cent availability of medicines in Sardar Vallabh Bhai Patel Hospital (Patel Nagar), 34 per cent in Guru Teg Bhadur (GTB) Hospital, 36 per cent in Ch. Braham Prakash Ayurvedic Charak Sansthan, Khera Dabur, 44 per cent in Dr Baba Saheb Ambedkar Hospital, Rohini and 46 per cent Deen Dayal Upadhyay Hospital.