Major Chunk of Medical Tourism to Apollo Comes from Gulf region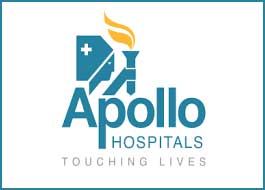 30% of medical patient inflow to India in Apollo Hospitals is from the Gulf Cooperation Council countries

Medical tourism has witnessed an exponential growth in India, and the fact has been reiterated by the leading hospital, the Apollo Group. Catering to over 120 countries abroad, Apollo hospitals has declared a very positive percentage of inflow of medical patients a.k.a. medical tourists to India. The Gulf region accounts for a whopping 30% of their patient flow into Apollo facilities in India. GCC member states are Bahrain, Kuwait, Oman, Qatar, Saudi Arabia, and the United Arab Emirates.

As reported by PTI:-

The Indian medical tourism industry is projected to reach $2 billion with an estimated 3,200,000 medical value travellers arriving in India in 2015, growing at an annual rate of 30 per cent based on ASSOCHAM's report.

"Healthcare experts believe that this opportunity can be realised and India can target a GDP share of 2 per cent from medical tourism in 10 years from now," said Apollo Hospitals CEO K Hariprasad.

"Apollo Hospitals Group is at the forefront of medical tourism to make India the global healthcare destination," said Srinidhi Chidambaram -Vice President - International Division.

Middle Eastern patients come to India for treatment to units like Apollo Chennai for an entire gamut of super specialty services.

"Comparing global prices for medical treatment, India leads in the race for providing quality healthcare services at affordable prices. Apollo Hospitals has transformed 37 million lives from across 120 countries in its endeavour to provide the best healthcare services to patients," Hariprasad said.