Manipal hospital suspended from Goa govt insurance scheme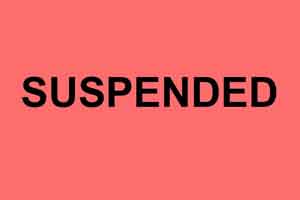 Panaji:  The services of the Manipal Hospital was suspended in an health insurance scheme run by the Goa government due to alleged anomalies.
The United India Insurance Company Limited, which has been providing health insurance under Goa government's Deen Dayal Swasth Seva Yojana (DDSSY), has suspended the services covering Manipal hospital for policy violation by charging money from patients.
Manipal hospital has a facility located at Dona Paula near Panaji.
The notice issued by the insurance company has said that during the audit there were anomalies in functioning of the hospital under DDSSY.
The hospital management has been asked to justify their conduct within 15 days to the company. It has also been asked not to take any further patients under DDSSY till further notice.
When contacted, a senior official with Manipal hospital, Dr Shekhar Salkar said that they have already discontinued the services under DDSSY after receiving the notice today.
"We will keep the services suspended till further notice. We are examining the notice," he said.
Dr Salkar added that the state government is yet to pay Re 2.5 crore due to the hospital under this scheme.
The DDSSY was launched by the Goa government to provide free medical services to Goans in state run hospitals and also at a few private medical institutions listed by it.