Manipur aims to be leprosy free state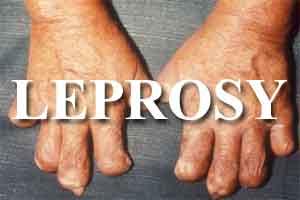 Imphal: Manipur government specially the health department is trying to make the state free from leprosy.
Churachandpur district deputy commissioner Shyam Lal Poonia declared to make the district 'Leprosy Free' during the launch of Sparsh Leprosy Awareness campaign cum Anti-Leprosy Fortnight observance organized by district Leprosy Unit/NLEP, DHS, Ccpur at CMO Mini Conference Hall.
The campaign has been observed to create awareness about leprosy on January 30 every year to commemorate the martyrdom of Mahatma Gandhi.
Lal Poonia declared that the district administration would make all efforts to find all leprosy cases as early as possible and use all possible resources available in the district to achieve the objective.
He also declared that there will be no discrimination and stigmatization of persons affected/infected by leprosy and will not allow others to do any type of discrimination. "We individually and collectively will work to end stigma and discrimination against persons affected by leprosy and contribute their mainstreaming," the DC declared.
Other highlights of today's programme were paying of tributes to the photograph of Mahatma Gandhi, role play and demonstration on hand washing technique by students of Nursing School.
Dr Kimneihlam, district leprosy officer said that Sparsh Leprosy Awareness campaign will be held for the next 15 days in the district. Several activities including spreading awareness to grassroots health workers at the selected place will be taken up. The thrust of this campaign is to promote community participation to reduce stigma and discrimination against leprosy and enhance early case reporting, she said.