Manipur CM appeal doctors to treat patients with care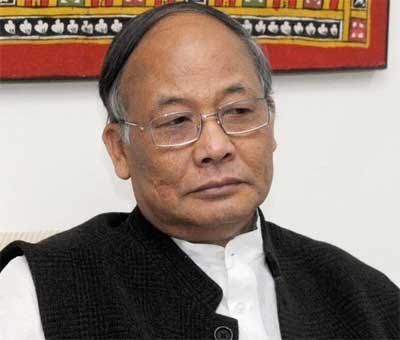 Chief Minister Okram Ibobi Singh  appealed to those working in health care service to take care of the patients with love and sympathy. He was inaugurating the 21st Annual Conference of the Association of Surgeons of India (ASI) Manipur State Chapter : ASIMANICON-2016 at the Auditorium of the JNIMS, Porompat, Imphal East.

He further said the warm touch or patting and kind words of a doctor or nurse is very much needed while treating patients. He also appealed to have a firm commitment and determination to achieve good results. "We can achieve something if we believe in what we do," he said. He also released a souvenir on the occasion.

A two-day conference on the theme "Evidence Based Practice" also started. Health and family Welfare Minister D Korungthang, Chairman Manipur Pollution Control Board Dr N G Bijoy MLA, Director JNIMS Prof L Deben , doctors, nurses and staff or JNIMS attended the function.