Maternal Mortality Rate declines in Haryana: Vij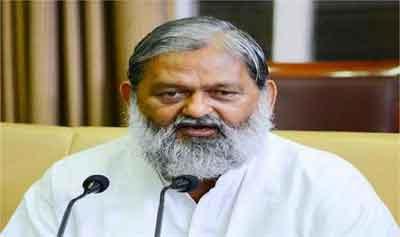 Chandigarh:  Haryana Health Minister Anil Vij said that the maternal mortality rate (MMR) has declined by 26 points and reduced to 101 per lakh live births in the state, elevating it to seventh rank in the country.
He said that it was a matter of pride for the state that the MMR came down to 101 in 2016 from 127 in 2013, according the Sample Registration System 2014-2016 released on May 1 this year.
The MMR is 130 per lakh live births in the country, he said.
The Health department has set a target to bring MMR further down to 70 by 2030 to ensure safety of mothers, he said.
He said institutional delivery has increased to about 92 per cent this year.
The pre-natal and post-natal care given to every pregnant woman in health institutions had improved considerably in the state, which has led to decline in MMR, the minister said.
This included high-risk pregnancy policy, service of specialists, first referral units and modernisation of labour rooms, he said.
He said that the state government had also effectively implemented various schemes of the Centre, including Pradhan Mantri Surakshit Matritva Abhiyan, Janani Shishu Suraksha Karyakram and Janani Suraksha Yojana, which are proving fruitful.