Max Healthcare ventures into Home Care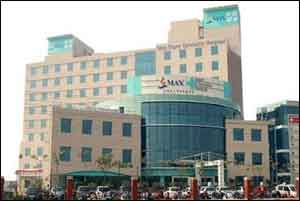 NEW DELHI: Max Healthcare is bringing its domain expertise in patient care to people within the environs of their homes with the launch of its new vertical Max@Home, a senior company official said.
Under the new initiative, the healthcare major plans to offer a total of 17 types of services, out of which it has launched nine in the first phase, including nursing, patient care attendants and pathology services.
To begin with, the company is focusing on the National Capital Region (NCR) along with Chandigarh, Panchkula and Mohali, with plans to add other cities going forward.
"The idea of Max@Home came from certain big trends in healthcare that we were noticing, such as disappearance of family doctors especially in metros and urban centres and people coming to tertiary hospitals for even basic and simple things," Max Healthcare Senior Director and Chief Growth Officer Rohit Kapoor told .
The new vertical facilitates real-time patient monitoring by connecting doctors, dedicated case managers, trained nursing staff and emergency services through an efficient technology-infrastructure, he added.
Max@Home plans to cover the whole spectrum from wellness to curative, backed by Max Healthcare's hospital network, Kapoor said.
The homecare services will be provided through a team of over 300 trained staff. It will address a growing demand for long-stay and palliative care even in tertiary specialisations like cardiology, oncology, neurology and orthopaedics, he added.
"We have forayed into this new vertical under the Max@Home brand and started with NCR, Chandigarh, Panchkula and Mohali. It is a standalone business unit of Max Healthcare," Kapoor said.
On the choice of NCR for launching the service, he said, "We are geographically very concentrated here. We have 11 hospitals in the NCR. We have proximity".
From next year, the company plans to expand it to other parts of North India, Kapoor said.
Asked how the company plans to fund the expansion, he said: "For us, the expenditure will not be much because we have the advantage of customer flow with us. For us, the investment is mainly in technology and in people."
For technology platform, the company has partnered with Wipro. It is a completely mobile-based platform, Kapoor said.