Max Newborn Negligence: DMC sends case to disciplinary panel; hearing soon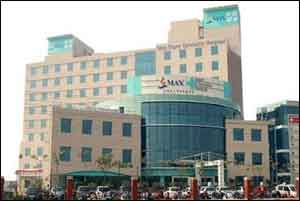 New Delhi,: The Delhi Medical Council (DMC) has sent the Max hospital twin baby case to its disciplinary committee and the hearing in the matter is likely to be held early next month, a senior official said.
The case pertains to a baby boy being wrongly declared dead after his birth on November 30 by the upscale private hospital in Shalimar Bagh.
The other twin, a girl, was still-born. The infant boy died a week later at a nursing home in Pitampura.
Meanwhile, source said, two of the doctors involved in the alleged medical negligence case, have been asked by the city polices Crime Branch, to join it soon for further investigation.
"On January 16, the case was put up before our executive committee and then it was referred to the disciplinary committee. All the parties involved in the incident, the complainant, the doctors, the hospital, would be called for a hearing," the senior official told PTI.
When asked how early the hearing was likely to happen, he said, "It should happen sometimes next month."
Delhi Police early this month had said that it will proceed with its probe into the case only after receiving a reply from the DMC on whether there was medical negligence in the matter.
"There have been reminders sent to the DMC to expedite its probe," a senior police official said.
The DMCs executive committee has already formed an expert panel comprising paediatricians and gynaecologists that will prepare a report in the matter, the DMC official said.
The DMC has already received replies from the nine doctors and two nurses of Max Hospital, Shalimar Bagh, who were issued notices last month for alleged medical negligence in connection with the case.
The medical body had also sought a reply from the Max hospital and they have also submitted it.
The case was transferred to the Crime Branch on December 6, the day the new-born boy died at a nursing home in Pitampura, after battling for life for a week.
An official, privy to the probe, said in the first week of January, 10 people, who were connected with the case were questioned.
"These included the doctor who had carried out the artificial insemination, a doctor couple who was involved in the treatment and the two doctors whose services were terminated by the hospital," he said.
The police have also questioned the nurses and the security staff of the hospital and recorded their statements along with the doctors.
In a statement, the Max Healthcare group said, "The police have clarified that they will await the DMCs report before finalising their findings. Their calling doctors for investigation is a standard procedure."
"It will be appropriate to await the results of the DMCs detailed inquiry before forming any judgment on the incident," it said.