MBBS Doctor practicing as ophthalmologist: HC issues directions to Medical Council, Medical Service dept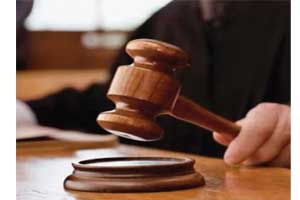 "Persons without suitable qualification should not be allowed to engage in any professional activity, much less in medicine and particularly eye."
Chennai: Taking a serious view on the issue of an MBBS doctor practising as an ophthalmologist in the city without passing a degree in specialisation, the Madras High Court has issued directions to restrict doctors to practice as specialists if they do not own a suitable qualification.
The interim order came in response of the PIL petition filed by S. Raja of Perambalur where he accused a local physician of running an eye clinic in the area without clearing his specialisation in Opthalmology.
To support his petition he submitted proof that the said doctor after acquiring an MBBS degree, he had joined a diploma in ophthalmology course in 2013 but could not complete it till 2018 despite making several attempts. He had failed in the examinations on four occasions and was marked absent on four more occasions between 2015 and 2018.
The petition further pointed out that along with running his own clinic, he was also serving as an ophthalmologist in the government district headquarters hospital while he did not have the qualification required to serve as an eye specialist. The doctor was also claimed to be the co-ordinator of Perambalur District Blindness Control Society.
The petitioner further alleged that while a complaint had been filed with the Tamil Nadu Medical Council, no action had been taken against the doctor. On this, the PIL demanded that the court should direct the state medical council to consider the petition and take action.
Read Also: PG degrees to be awarded only after doctors complete a bond service of 3-5 years: HP proposes new plan
The court took serious note of the lack of action in matter reports the Hindu. In response, the Tamil Nadu Medical Council submitted that it had planned to conduct an inquiry on February 18 regarding the complaint lodged by the petitioner in November.
Hindu adds that the doctor finally coming to the court through his counsel gave an undertaking that he shall not practice ophthalmology
The division bench ff Justices S. Manikumar and Subramonium Prasad passing an interim order noted,
Persons without suitable qualification should not be allowed to engage in any professional activity, much less in medicine and particularly eye."
Read Also: PG degrees to be awarded only after doctors complete a bond service of 3-5 years: HP proposes new plan


The court on Friday also directed the Joint Director of Medical Services to take action as per the relevant statutes.


Meanwhile, the joint director provided information to the court that the clinic of the doctor had already been seized. The court, however, directed Joint Director to revisit his decision and then provide report accordingly.
Justice Prasad stated, "We only wanted you to make sure that he does not practice as an ophthalmologist as alleged but sealing the clinic would directly affect his right, under Article 21 of the Constitution, to practice as a general physician."