MBBS may be soon allowed to operate, give anaesthesia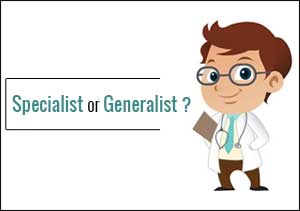 New Delhi: Suffering from the acute shortage of doctors, especially specialist medical practitioners in the country, a desperate health ministry is now coming up with new ideas to ensure the availability of speciality medical services in rural areas
It is reported that the health ministry is now mulling relaxation of eligibility norms for doctors and healthcare workers who can handle life threatening critical medical situations. On the same lines, the health ministry is also considering easing the norms to becoming specialists in the country
Currently, a mere MBBS doctor without a PG degree is legally not allowed to perform surgeries, anaesthetic procedures or C-section. Moreover, only specialists can treat noncommunicable diseases. The route to becoming a specialist is only to undertake PG courses from MCI recognised institutes. However, this route is not sufficient, as around 1 lakh MBBS practitioners land up competing for 25000 PG medical seats in the country. The shortage of seats also adds to a shortage of specialist medical practitioners in the country.
 However, TOI reports that the ministry plans to soon recognise diplomas from certain reputed institutes to convert MBBS doctors into specialists, allowing them to legally perform surgeries and critical procedures. These also include the diplomas from Maharashtra's College of Physicians and Surgeons (CPS) across the country to convert MBBS doctors into specialists.  "MCI has also agreed to the proposal," a senior health ministry official told TOI in this regard.
In addition, the government is also considering allowing Nurses as well as Ayush practitioners to perform deliveries as well as non-invasive abortions
It is also bringing in provisions to rope in mid-level healthcare workers and Ayush practitioners to do deliveries, noninvasive abortions.
Read Also: 
Ayush Doctors Performing MTP : PMO Puts law on hold
Medical Dialogues team had earlier reported that probe report into the BRD Hospital tragedy was also submitted by authorities recently. The said report also highlighted to the shortage of specialist doctors at government hospitals and the primary management of patients being undertaken by junior residents only.