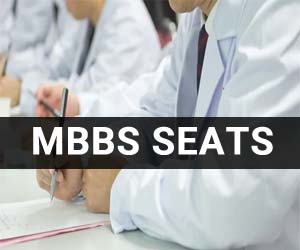 New Delhi: Medical Colleges across the country, are now going to breathe a sigh of relief as Medical Council of India Board of Governors (MCI BOG) have gone ahead with the proposal to grant permission to medical colleges to begin courses with lesser capacity than they had applied for, in case there is a shortage in requisite infrastructure.
A confirmation to this effect was recently made via a Gazette notification by the council, whereby the MCI BOG amended the "Establishment of Medical College Regulations, 1999" to bring in the policy move.
Medical Dialogues team had earlier reported about the Yes or No nature of the decision making process when it came to the approval of medical colleges in India. Medical colleges have to conform to a very rigid layout of infrastructure and manpower requirements both to start a course and then to increase the number of seats in that course. Failure to have the requisite infrastructure indeed proves to have devastating effects when the council after its various set of inspections decides not to grant permission to the medical college in case of infrastructure shortfalls.
One of the key issues in this whole process is the black and white nature of the decision-making process, that is if the medical college meets the requirements then it gets a yes on the permission, otherwise its a NO from the council.
Offering a middle ground to this black and white process, the MCI Board of Governors came up with a proposal to make provision to allow medical colleges to offer less number of MBBS seats than applied number in case the Institution fulfils the requirement for less number of seats as per the regulations. The same was forwarded to the Ministry of Health For approval and also put in public domain for suggestions/comments.
Read Also: MCI Board of Governors propose to ease MBBS seat permissions at Medical colleges, invites comments 
Now giving a statutory nature to the proposal, the MCI BOG has amended the rules to include the following clause
…The Board of Governors in super-session of Medical Council of India or the Central Government on the recommendation of Medical Council of India as the case may be may consider grant of permission for establishment of a new Medical College or renewal of permission of existing Medical College to the lower prescribed intake capacity, in the event the applicant college falls short of the requirements prescribed in the Minimum Standard Requirement Regulations for the intake capacity for which the Medical College has applied. Such permission shall be granted only on the furnishing of an undertaking by the applicant that the grant of permission with reduced intake is acceptable to it for that academic session….

Further, the application for renewal of permission by the permitted medical college for the subsequent academic year shall be for the intake capacity for which it has been granted Letter of Permission.
The Medical College shall be entitled to apply for increase in intake capacity only after the MBBS qualification of the college is included in the First Schedule of the Indian Medical Council Act, 1956, the amendment further added
7 comment(s) on MCI Board of Governors boost to MBBS seat permissions at Medical colleges: Now Permissions with lesser intakes