MCI ordered to Reinstate Sangeeta Sharma as MCI secretary, pay Rs 50000 cost: CAT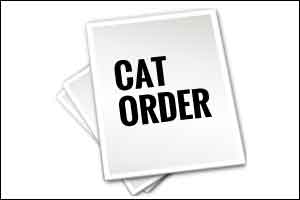 New Delhi: The Central Administrative Tribunal (CAT) has asked the Medical Council of India (MCI) to re-induct its sacked secretary, saying the Council's termination order seemed to be a "ploy" and not the real reason for the removal.
The principal bench of the Tribunal, imposing a cost of Rs 50,000 on the medical regulatory body, said the order terminating former secretary Sangeeta Sharma in 2012 was "totally illegal, unwarranted and in gross violation of the principles of natural justice".
Sharma was sacked on March 30, 2012, by the MCI's Board of Governors after a nod from the Union health ministry.
The termination followed a probe into her appointment on the grounds that it violated the rules as she did not fulfil the eligibility criteria and also faced corruption charges.
She had put in her papers before being terminated in March 2012, alleging harsh treatment by the Council's Board of Governors but later took back her resignation after the Board assured her of a good work environment.
"Since the termination of the applicant is consequent upon the letter of the respondent No.2 (Centre), the impugned order terminating her services under the terms and conditions of the appointment seems to be only a ploy and not the real basis for termination of her services," the bench headed by its chairman Justice Permod Kohli said.
The CAT also noted that, in the counter affidavit or any other document produced, neither the MCI nor the Centre has specifically pointed out how and on what basis Sharma was said to be ineligible.
"Having carefully analysed the facts and material on record, we are of the considered opinion that the impugned order dated March 30, 2012, terminating the services of the applicant (Sharma), is totally illegal, unwarranted and in gross violation of the principles of natural justice," the bench said.