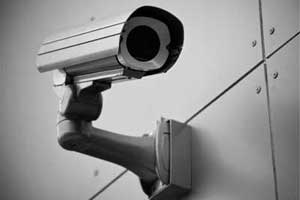 Hyderabad: Growing attacks on doctors during duty hours has always been a major concern for the medical fraternity. In view of the security of doctors, the Board of Governors of the Medical Council of India (MCI) has ordered all the medical facilities to install CCTV cameras in in-patient wards in the emergency section.
The doctors are attacked and mishandled by the relatives and miscreants in the health centres over and over again. They had also been demanding action against the same.
Read Also: Railways to install CCTV cameras, wifi connections at its hospitals: Minister
Now, finally taking cognizance of their struggles, the MCI has issued the order. All medical colleges have been directed to install cameras in the premises from the safety point of view. The camera footage will be under lock and key on the medical college servers and access to them will be provided only in case of any untoward incident.
Welcoming the decision by the MCI, Dr G. Srinivas, a senior resident at Nizam's Institute of Medical Sciences told Deccan Chronicle, "We want the people to know that they will be watched and if they are attacking doctors action will be taken against them. It will work both ways as doctors will also have to counsel patients properly."
Read Also: CCTV Cameras at RML, Safdarjung, Lady Harding Medical College: Minister informs parliament
2 comment(s) on MCI orders all medical colleges hospitals to install cameras in emergency wards