MCI row: 5-judge bench to decide fate of Oversight Committee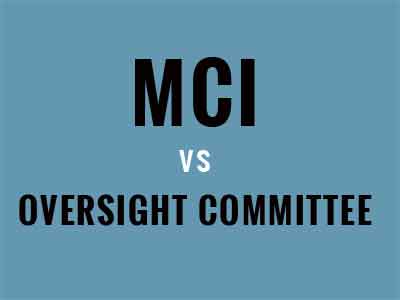 New Delhi: The Supreme Court has agreed to set up a five-judge constitution bench to adjudicate the question whether the apex court-appointed Oversight Committee will continue to look after the affairs of Medical Council of India.
A bench of Chief Justice J S Khehar and Justice D Y Chandrachud agreed to set up the bench for one-hour on July 17, after senior advocate Mukul Rohatgi appearing for some medical colleges said it was an urgent matter as counselling for admissions in MBBS and BDS was underway.
Rohatgi said the question needs to be adjudicated upon urgently and he will take only 30 minutes to conclude his arguments on the issue.
 A five-judge Constitution bench in 2016 had appointed a three-member Oversight Committee, headed by ex-CJI R M Lodha, to oversee the functioning of the MCI till the Centre put in place any other appropriate mechanism in this regard.
It had said that the committee would function for a period of one year, unless a suitable mechanism was brought in to substitute it.
The Centre had yesterday told the apex court that it had taken steps to put the alternative mechanism in place and there was no need now for the Oversight Committee to continue.
The plea was contested by the other parties favouring continuation of the committee, who said no alternative mechanism has been put in place.
MCI had also contended that the directions of the Constitution Bench were based on certain material which the could not be controverted at the time of the order.
It said that MCI is required to be heard by the constitution bench before any final decision is taken on the need for continuation of the committee
Read Also: 
Disband the Oversight Committee on MCI : Government Tells Supreme Court