Planning to Get Diabetic Retinopathy Treatment? Here is Everything You Need to Know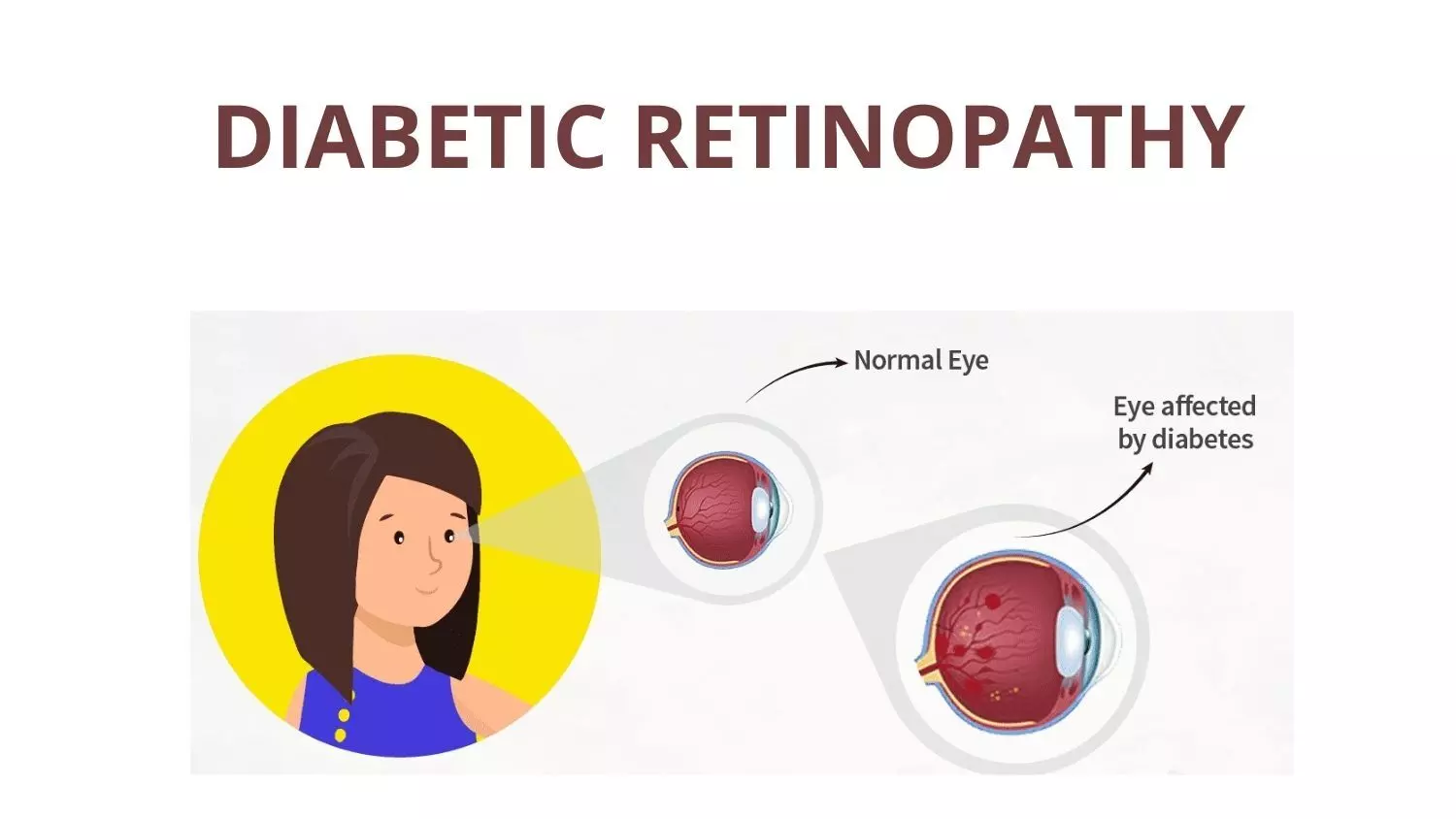 High blood sugar levels can cause many diseases in our bodies, one such disease is diabetic retinopathy. This is a diabetic complication that damages blood vessels in the retina and can even cause blindness if it isn't diagnosed or treated properly. One in three diabetic patients can contract this disease, which is why it is imperative to understand the fundamentals of diabetic retinopathy treatment.
When Do You Need Retinopathy Treatment?
By now, we know that Diabetic Retinopathy means that the blood vessels behind your eyes get blocked, which then cuts the blood supply to your eyes. Once this happens, the eyes start to grow new
blood vessels
; however, these do not develop completely and can leak easily. Diabetic Retinopathy has two stages:
Early Diabetic Retinopathy
Non-Proliferative Diabetic Retinopathy (NPDR) or Eary Diabetic Retinopathy is the more common form of Diabetic Retinopathy. At this stage, the walls of small blood vessels weaken, and tiny bulges start sticking out that can leak blood and fluid into the retina. In this early stage, new blood vessels do not grow, but the large vessels start to dilate and develop irregular diameters. As more and more blood vessels get blocked, this condition worsens.
Advanced Diabetic Retinopathy
If Diabetic Retinopathy continues to grow, it can develop into a more severe kind, which is also known as Proliferative Diabetic Retinopathy. After the damaged blood vessels get blocked, it causes the growth of new abnormal blood vessels in the retina. These new vessels are very weak and can easily leak into a jelly-like substance that gets filled up in the centre portion of your eye.
Diabetic Retinopathy Treatment
It is important that a Diabetic Retinopathy treatment plan is carefully devised according to your specific needs. The first step for Retinopathy treatment is to get your blood sugar levels under control.
One diabetic retinopathy treatment is injections that are given into your eyes directly to prevent the formation of new blood vessels at the back of your eyes. These can stop your eyes from getting worse and can improve your vision.
Laser treatment for Diabetic Retinopathy can be considered to treat new blood vessels developed at the back of your eyes in the advanced stages of this condition. This can help to stabilize the changes that occur in your eyes caused by diabetes and can stop your eyesight from getting worse. Unfortunately, at this stage of the disease, even laser treatment for diabetic Retinopathy cannot improve your sight.
Vitrectomy or outpatient eye surgery can also be used to treat Diabetic Retinopathy at an advanced stage. In this procedure, a small incision is made in the eye to repair the blood vessels and remove scar tissues.
All the diabetic retinopathy treatments must be conducted by experienced healthcare professionals.
Get in Touch with the Best Healthcare Professionals at Dr Agarwal's Eye Hospital
They have 100+ best eye care hospitals across 11 countries. In India, Dr Agarwal's Eye Hospital is recognized as a prestigious eye care facility with hospitals in multiple states like Chennai, Tamil Nadu, Karnataka, Maharashtra, Andhra Pradesh, and more. With over 60 years of treating diabetic eye diseases, several pioneers in retinopathy treatment serve in their hospitals with best-in-class technology to diagnose and stall the progress of retinopathy.
There are many options available when it comes to healthcare services. However, it is wise to seek treatments and consultations from Dr Agarwal's Eye Hospital since they offer best-in-class technology and infrastructure with a wide range of treatments.
To know more about their healthcare facilities, explore their site today! www.dragarwal.com/
Disclaimer: The above article is sponsored content provided by Adlift Marketing Private Limited under MD Brand Connect Initiative. The Editorial/Content team at Medical Dialogues has not contributed to writing/editing/packaging this article. Medical Dialogues Bureau consists of a team of passionate medical/scientific writers, led by doctors and healthcare researchers.  Our team efforts to bring you updated and timely news about the important happenings of the medical and healthcare sector. Our editorial team can be reached at editorial@medicaldialogues.in.