Forensic Medicine MD Claims to be Gynaecologist , Suspended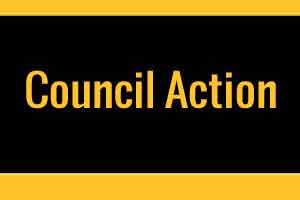 New Delhi: The Delhi Medical Council (DMC) has barred a doctor from practising for six months after he was found allegedly misrepresenting his qualifications and issuing a medical certificate without adhering to guidelines, the medical body said.
The order was given last month after the DMC received a complaint from the administrative officer of Govind Ballabh Pant Institute of Post Graduate Medical Education and Research (GIPMER).
"The officer sought verification of genuineness of medical certificates issued by one Dr Rajiv Sharma, JSMK Medical and Cancer Centre, to a patient," said the DMC today.
The doctor had issued a medical certificate to the patient, who was suffering from pain due to kidney stones, from November 21, 2013, to May 7, 2016, the complaint stated.
Sharma, however, did not submit the details of medical certificates issued by him to the DMC.
It was also found that he advised rest to his patient for varied periods, but no specialist consultation was offered, the DMC found.
The Disciplinary Committee of the DMC said, "It is apparent that the prescriptions were just charade for issuing of medical rest to the patient."
It added that the "whole episode reflected the casualness and unprofessionalism of Rajiv Sharma in his medical practice".
It was also found that the doctor, in his prescriptions, had been allegedly making a claim of being a DGO (Diploma in Gynaecology and Obstetrics) without holding any such qualification.
It is observed that making a claim of being a holder of qualification of D.G.O. without holding any recognised D.G.O. qualification, is clear violation of the Regulation 7,20 of the Indian Medical Council (Professional Conduct, Etiquette and Ethics), Regulations, 2002 which mandates that 'a physician shall not claim to be specialist unless he has a special qualification in that branch', It is further observed that he is misrepresenting his qualifications by presenting it from AIIMS whereas he is M.D.(Forensic Medicine) from University of Delh
The DMC also observed that the doctor had pursued his MD course in Forensic Medicine from the Delhi University, but claimed that he had completed his degree from AIIMS.
The DMC barred him from medical practice in the national capital for a period of six months.