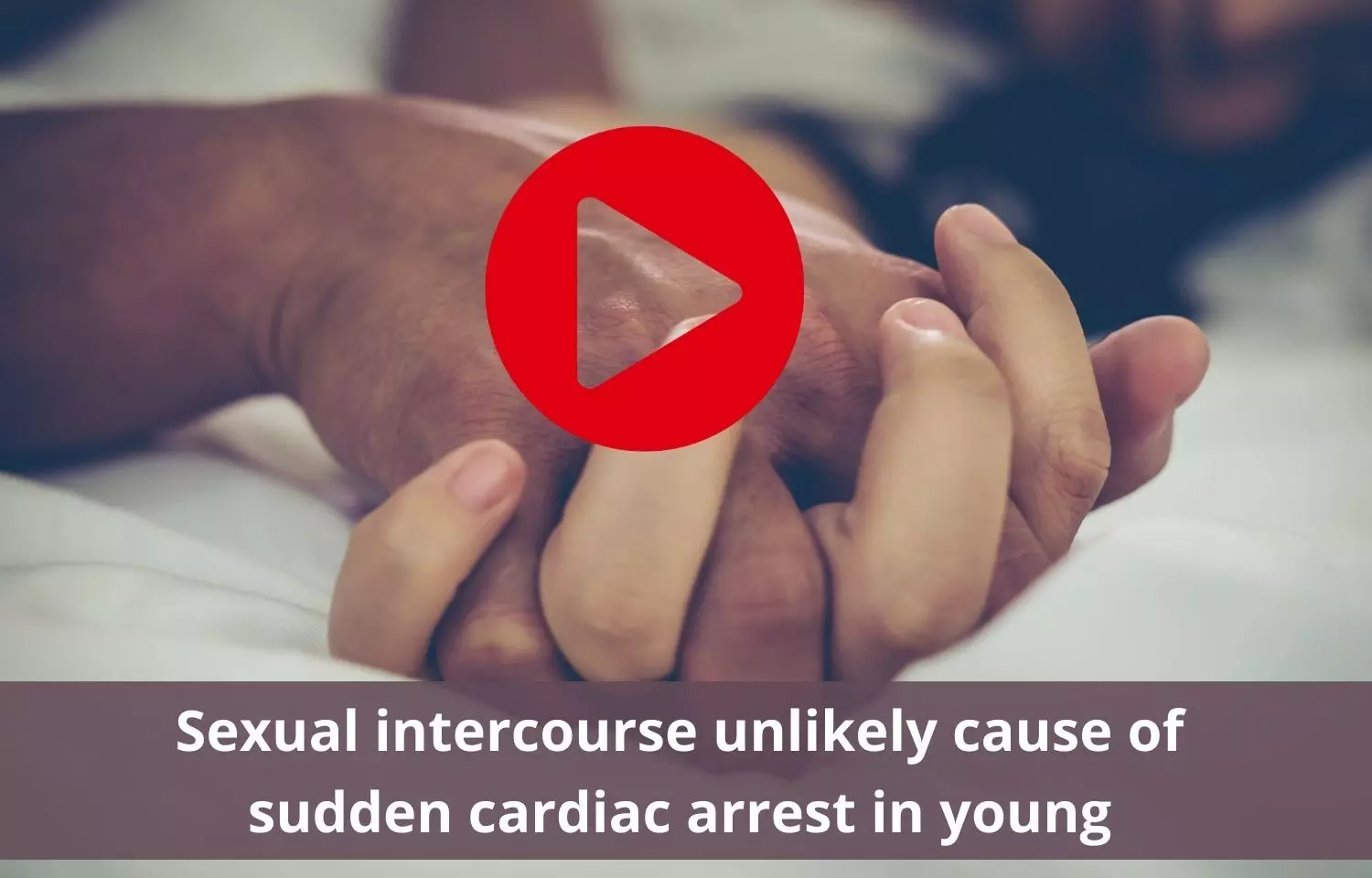 Overview
Sudden cardiac arrest is a severe pathology that is 90% fatal in individuals, Sudden cardiac death (SCD) occur in various circumstances, including physical exercise and sexual intercourse. A recent study published in the JAMA Cardiology reported sexual intercourse is unlikely to cause sudden cardiac arrest in the young.
A forensic study found that 0.2% of natural deaths that underwent autopsy were associated with sexual activity and predominantly involved middle-aged men. Using data from a large specialist cardiac pathology unit, we aimed to assess the proportion of SCDs associated with sexual activity and to describe the characteristics of this cohort and underlying causes of death.
Thus, the researchers concluded that these findings provide some reassurance that engaging in sexual activity is relatively safe in patients with a cardiac condition, especially in younger (aged <50 years) individuals.
For more information check out the full story on the link below:
Sexual intercourse unlikely cause of sudden cardiac arrest in young: JA
Speakers

Dr. Nandita Mohan is a practicing pediatric dentist with more than 5 years of clinical work experience. Along with this, she is equally interested in keeping herself up to date about the latest developments in the field of medicine and dentistry which is the driving force for her to be in association with Medical Dialogues. She also has her name attached with many publications; both national and international. She has pursued her BDS from Rajiv Gandhi University of Health Sciences, Bangalore and later went to enter her dream specialty (MDS) in the Department of Pedodontics and Preventive Dentistry from Pt. B.D. Sharma University of Health Sciences. Through all the years of experience, her core interest in learning something new has never stopped.