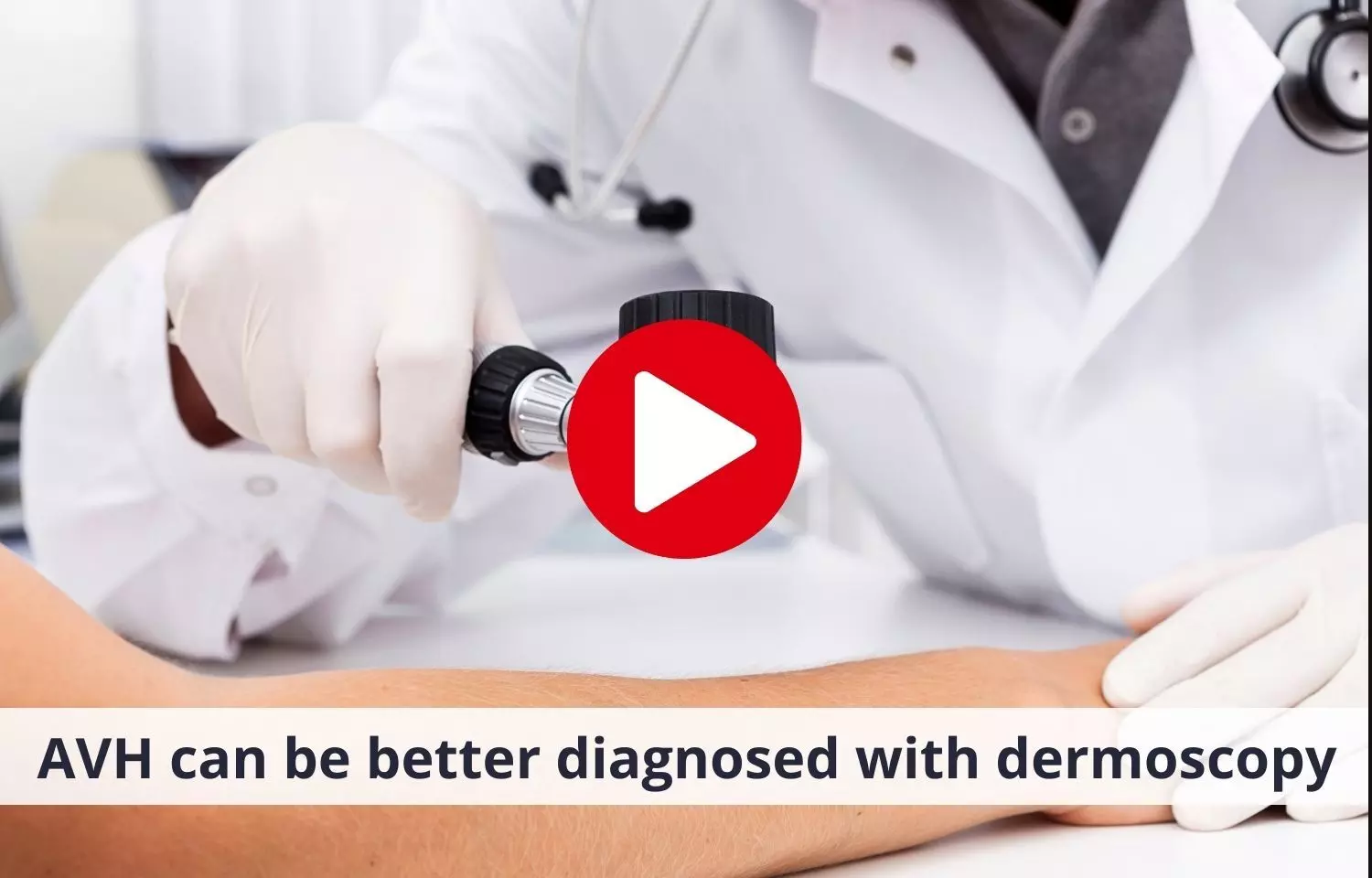 Overview
Acrokeratosis verruciformis of Hopf: dermoscopic and histopathological study- Acrokeratosis verruciformis of Hopf (AVH) is an autosomal dominant genodermatosis. It is caused by a mutation in the ATP2A2 gene, located on chromosome 12q24. Both AVH and Darier disease are believed to be allelic disorders. Familial cases of AVH usually have early onset either at birth or childhood, while sporadic cases usually present later in life. Recently dermoscopy of AVH has been described in Clinical and Experimental Dermatology journal.

Two siblings, a 7-year-old boy and a 5-year-old girl born to nonconsanguineous parents presented with a 4-year history of multiple, asymptomatic, skin-coloured papules. The lesions were present mainly over the dorsal aspects of the forearms in the boy and ventral aspect of the forearm and the antecubital fossa in the girl.
For more details check out the link below:
Dermoscopy Can Help Diagnose AVH, Obviating Need For Biopsy: Study
Speakers

Dr. Nandita Mohan is a practicing pediatric dentist with more than 5 years of clinical work experience. Along with this, she is equally interested in keeping herself up to date about the latest developments in the field of medicine and dentistry which is the driving force for her to be in association with Medical Dialogues. She also has her name attached with many publications; both national and international. She has pursued her BDS from Rajiv Gandhi University of Health Sciences, Bangalore and later went to enter her dream specialty (MDS) in the Department of Pedodontics and Preventive Dentistry from Pt. B.D. Sharma University of Health Sciences. Through all the years of experience, her core interest in learning something new has never stopped.