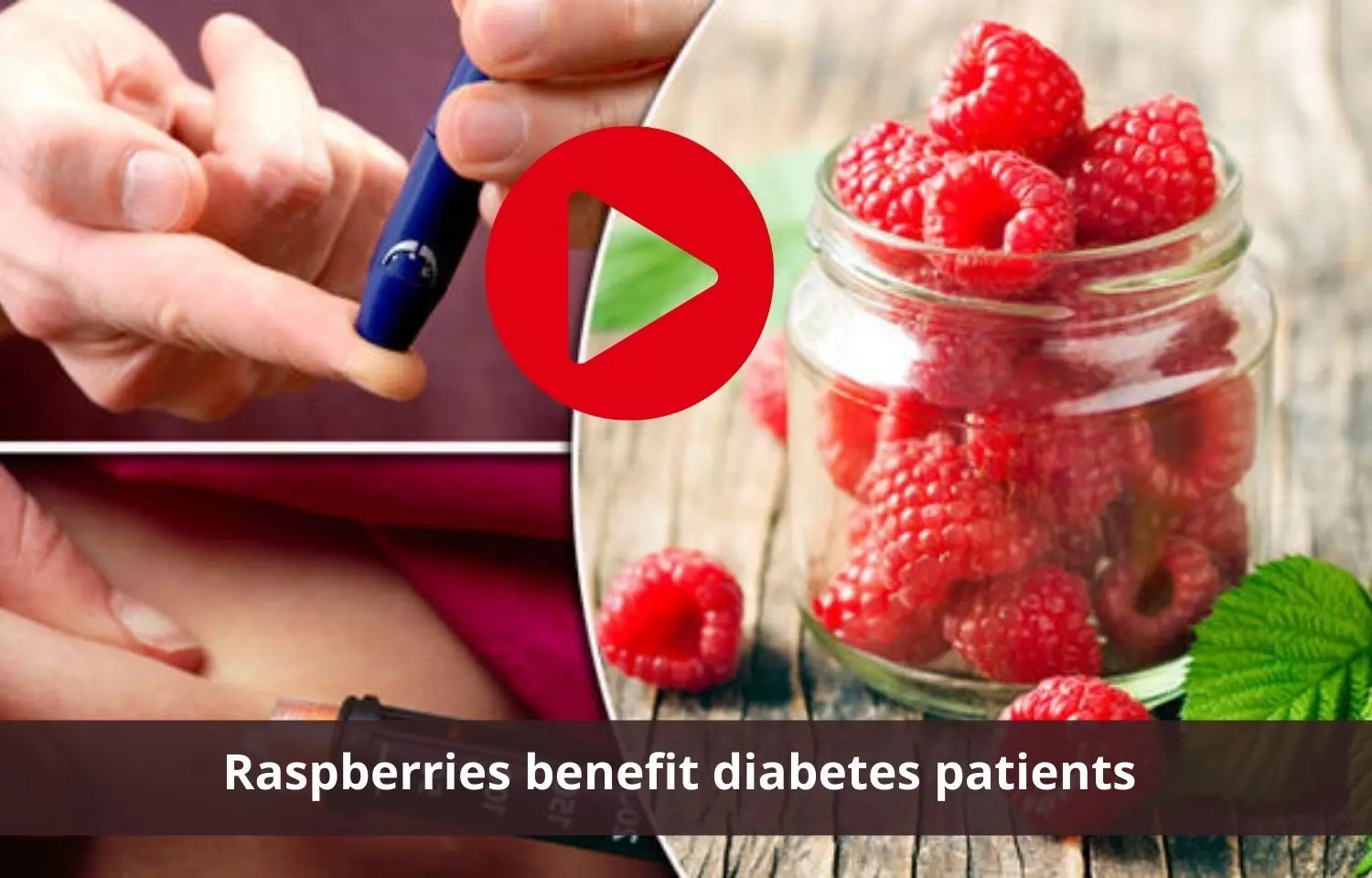 Overview
Recent awareness on health benefits of berries has led to more research on its benefactories. The antioxidant actions of berries are well known, and they top the list with the highest AOC (Antioxidant Capacity). Studies have shown that red raspberries along with a range of other berries offer many benefits to people with type 2 diabetes, most notably an increase in insulin sensitivity.
In a recent study, researchers have reported raspberry as a promising alternative in the treatment of hyperglycemia and dyslipidemias. The study findings were published in the Journal of Medicinal Food on December 23, 2021.Raspberry production and consumption have increased in recent years due to its polyphenol content such as anthocyanins and ketones, bioactive compounds that have been studied to reduce blood glucose levels and stabilize the blood lipid profile.
Most of the polyphenols have been found to reduce the risk of some chronic diseases like diabetes mellitus, obesity, cardiovascular disease, cancer, and many other diseases. The study concluded that " According to the results, raspberry can be included in nonpharmacological treatment of hyperglycemia and dyslipidemias."
For more information check out the full story on the link below:
Raspberries Might Benefit Patients with Hyperglycemia & Dyslipidemia
Speakers

Dr. Nandita Mohan is a practicing pediatric dentist with more than 5 years of clinical work experience. Along with this, she is equally interested in keeping herself up to date about the latest developments in the field of medicine and dentistry which is the driving force for her to be in association with Medical Dialogues. She also has her name attached with many publications; both national and international. She has pursued her BDS from Rajiv Gandhi University of Health Sciences, Bangalore and later went to enter her dream specialty (MDS) in the Department of Pedodontics and Preventive Dentistry from Pt. B.D. Sharma University of Health Sciences. Through all the years of experience, her core interest in learning something new has never stopped.