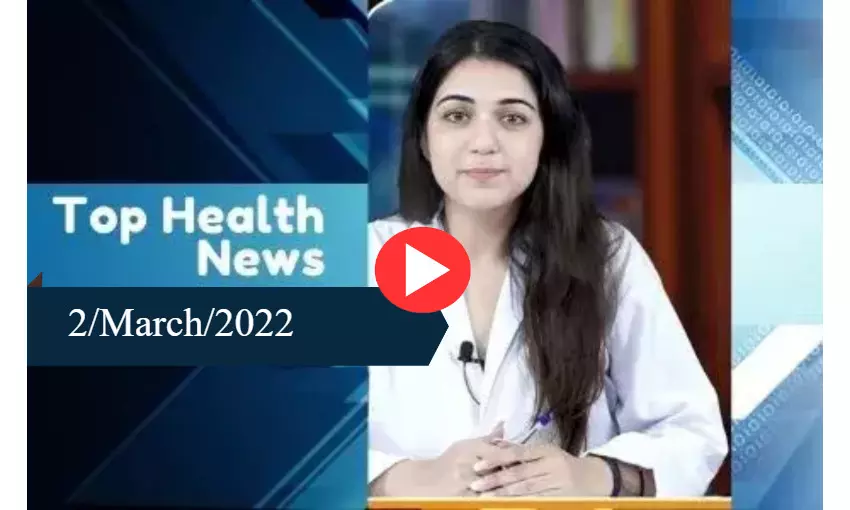 Overview
Here are top health stories for today
NMC Invites Applications For Recognition Of MD, MS, DM, MCh Courses
Medical education taken a step forward, The National Medical Commission (NMC) has invited applications from medical institutions across the country seeking recognition, recognition against the increased intake of seats or renewal of recognition of MD, MS, DM and MCh courses being offered by them.
In a detailed notification, the apex medical regulator has specified the procedure and the list of instructions that the authorities need to follow in order to apply with the NMC for obtaining recognition by the Post Graduate Medical Education Board. The NMC has further warned of failure in seeking timely recognition and renewal.
For more information check out the full story on the link below:
NMC invites Applications for Recognition of MD, MS, DM, MCh Courses
700 Seats Up For Grabs In Round 3 DNB Post Diploma 2021 Admissions
A total of 700 seats in 14 DNB Post Diploma specialities are available for the third round of counselling session to be conducted by the National Board of Examinations (NBE).
The above aggregate comes from a recent indicative seat matrix published by the Natboard on its official website.
For more information check out the full story on the link below:
700 Seats Up For Grabs In Round 3 DNB Post Diploma 2021 Admissions: Check out NBE Indicative Seat Matrix
MBBS students from Ukraine can't Enroll in other Institutions in India.
Ukraine war affects medical education, about 40 Indian students were dropped off at a college bus eight miles [8 km] from the Ukraine-Poland border. With hundreds of MBBS students enrolled in medical centers in war-torn Ukraine trying to return home, most importantly safety. However, even after arriving in India, the road ahead seems difficult.
'Alexa, call the doctor.' Amazon to start voice activated virtual health care for non-emergency cases
Amazon and telemedicine provider Teladoc Health are launching a virtual voice care system that allows customers to access medical care without having to pick up their phones.
Study protocol on Covishield plus Ashwagandha published in top research journal
Newer innovations in Covid vaccine, idea of ​​working well with a combination of vaccines (Covishield) and Ashwagandha is being tested in a drug trial presented by the Minister of AYUSH and its research unit (CCRAS) at several clinics in Pune, Mumbai, Nagpur, Delhi and Jaipur, among other cities.
After the Covishield vaccination, healthy volunteers will be evaluated by specialist doctors and randomly assigned to receive a vaccine or vaccine with Ashwagandha in this study of 1,500 randomized, double-blind, combined, placebo-controlled and two-arm studies.
Speakers

Roshni Dhar, a Mass com graduate with a soft corner for health happenings, joined Medical Dialogues as a news anchor in 2021. Inspired by her mother who is a gynaecologist, she likes to keep herself and the world updated on the occurring in the medical field. She covers various aspects of health news for MDTV at Medical Dialogues. She can be reached at editorial@medicaldialogues.in.