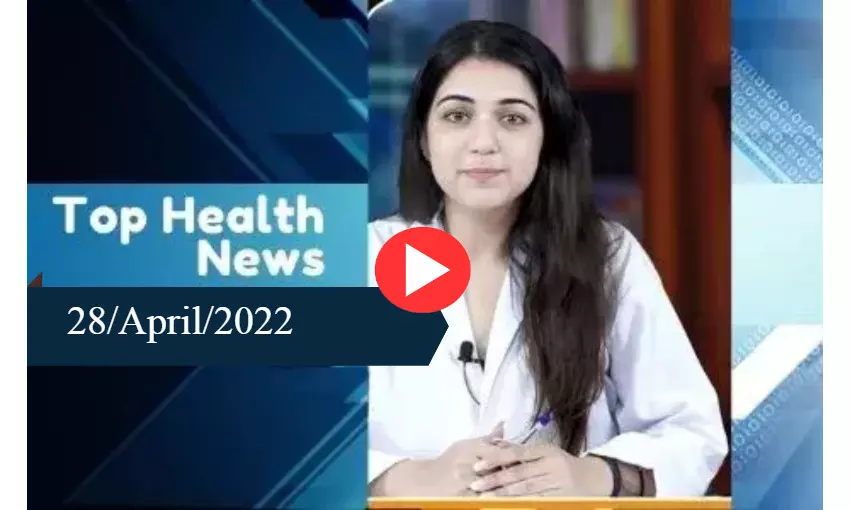 Overview
Here are the top health stories for today:
Doctors directed to apologise to deceased patient's kin for not responding to emergency calls
Two doctors along with another official attached to the Medica Superspeciality Hospital have been directed by the West Bengal Clinical Establishment Regulatory Commission (WBCERC) to submit a formal apology letter to the kin of an elderly patient who had to be rushed to the facility within hours of being discharged.
The patient's party claimed that they tried to contact both the doctors at the time of returning home in the ambulance fearing for the life of the patient. However, none of them responded.
For more information, check out the full story on the link below:
Doctors Directed To Apologise To Deceased Patient's Kin For Not Responding To Emergency Calls
Postpone NEET UG to August, Medical Aspirants Start Online Petition
Referring to the fact that there is very little time gap between NEET UG 2021 and 2022, the aspirants of the medical entrance test have now started signing an online petition demanding to defer the exam to August.
The petition, a copy of which is circulating on the social media platforms, has pointed out the situation of the aspirants who are facing immense mental stress and pressure because of NEET UG schedule in July.
For more information, check out the full story on the link below:
NEET 2022 Aspirants Demand Postponing Exam To August, Sign Online Petition
NMC warns against circulation of fake allotment letters for MBBS admission, files FIR
Taking action against fake allotment letters for MBBS admission, the National Medical Commission (NMC) has filed a First Information Report in the matter.
Apart from filing the FIR, the apex medical regulatory body has further issued a Public Notice in this regard and warned the aspirants that NMC in not involved in offering admissions to medical courses.
"It has come to notice that fake allotment letters (as attached) under alleged signature of Secretary, National Medical Commission is under circulation. It is brought to the public notice that the Commission does not offer admissions in any medical college or involved at all with college allotment process," NMC mentioned in the Public Notice issued on April 25.
For more information check out the full story on the link below:
NMC Warns Against Circulation Of Fake Allotment Letters For MBBS Admission, Files FIR
1 in 3 believe the fourth Covid wave in India has already started
As per the recent survey, nearly 34 percent of Indians believed that the fourth wave of COVID in India has already started in April, 29 percent said that it isn't likely in 2022, around 13% believe it is starting in May and June, 7% in July and August, 4% in September and October and 4% said that it isn't likely for the next six months at least.
Beta variant which was followed by the Delta variant which drove the second wave in India.
CM K Chandrasekhar Rao lays foundation stone for three hospitals, 6000 beds to be added
Chief Minister K Chandrasekhar Rao has laid the foundation stone for three Telangana Institute of Medical Sciences and Research (TIMS) Hospitals in LB Nagar, Erragadda and Alwal and said that newly built medical hospitals will now get additional 6,000 beds.
A cost of Rs 2,679 crore has been allotted by the state government to construct these hospitals.
For more information, check out the full story on the link below:
CM K Chandrasekhar Rao Lays Foundation Stone For Three Hospitals, 6000 Beds To Be Added
Speakers

Roshni Dhar, a Mass com graduate with a soft corner for health happenings, joined Medical Dialogues as a news anchor in 2021. Inspired by her mother who is a gynaecologist, she likes to keep herself and the world updated on the occurring in the medical field. She covers various aspects of health news for MDTV at Medical Dialogues. She can be reached at editorial@medicaldialogues.in.