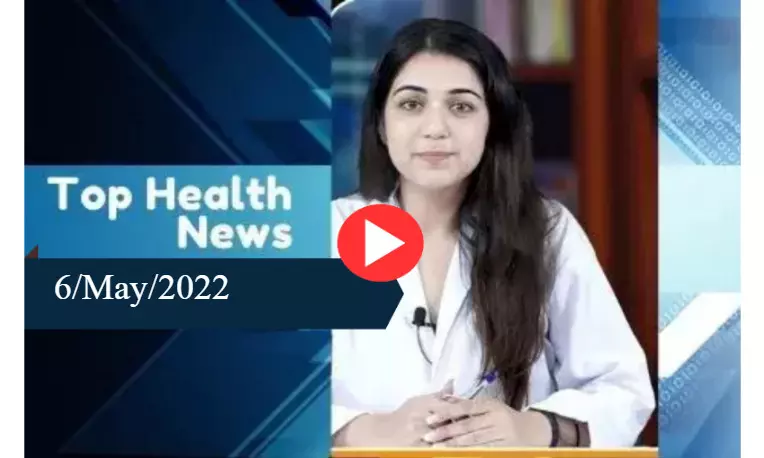 Overview
Here are the top health stories for the day:

India stands well prepared to manage the rise in COVID-19 cases
In India, we saw a constant decline in the incidence of the infection over the past few months. However, over the last few days, the cases of the pandemic have again started increasing. As of the third week of April 2022, there has been a 90 per cent jump in daily cases.
For more news, check out medical dialogues:
NEET 2022: Supreme Court denies relief to OCI candidates seeking admissions under general category
The Supreme Court Division bench on Monday denied extending the interim relief granted to the Overseas Citizens of India (OCI) NEET candidates and denied to allow them for participating in the general category of NEET counselling for the academic year of 2022-2023.
Such a decision was taken by the Apex Court bench comprising of Justices Abdul Nazeer and Vikram Nath after it took note of the fact that the interim relief granted by the court last year was limited only for the academic years 2020-2021 and 2021-2022.
For more details, check out the full story on the link below:
NEET 2022: Supreme Court Denies Relief To OCI Candidates Seeking Admissions Under General Category
Indian Academy of Pediatrics lauds DCGI for approving COVID-19 vaccine for 5-12 years
Indian Academy of pediatrics twin cities branch applauded the decision of the Drug Controller General of India (DCGI) which recently approved a couple of covid-19 vaccines for children between the ages of 5 and 12 years.

India has two DCGI- approved covid-19 vaccines for Kids. Fortunately these two vaccines are already being administered to children 12 and above.
For more news, check out medical dialogues:
Two minor siblings dies, on duty doctor allegedly thrashed by mob in Tripura
Following the death of two minor patients, a mob of villagers vandalized the Manikpur Primary Health Center in the Dhalai district of Tripura and allegedly thrashed an on-duty doctor.
The deceased have been identified as 8-years-old Darmita and 5-year-old Dharmanjay. The victim has been identified as Dr. Pranab Debbarma.
For more details, check out the full story on the link below:
Tripura: Two Minor Siblings Dies, On Duty Doctor Allegedly Thrashed By Mob
Speakers

Roshni Dhar, a Mass com graduate with a soft corner for health happenings, joined Medical Dialogues as a news anchor in 2021. Inspired by her mother who is a gynaecologist, she likes to keep herself and the world updated on the occurring in the medical field. She covers various aspects of health news for MDTV at Medical Dialogues. She can be reached at editorial@medicaldialogues.in.