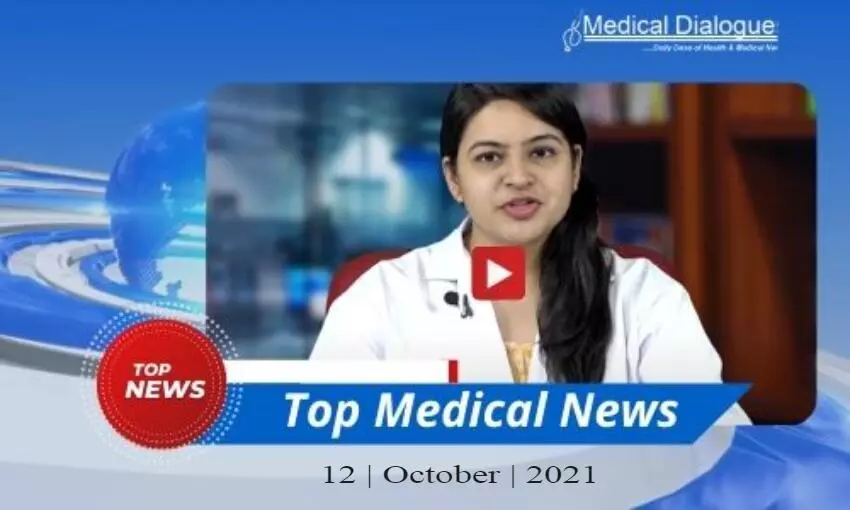 Overview
Here are the top Medical Stories of the Day
Dentists also have a role in Autism
Dentists can collaborate with Occupational Therapists (OTs) to provide Autism Spectrum Disorder (ASD)-specific strategies, suggests a study published in the International Journal of Environmental Research and Public Health.

Autism Spectrum Disorder (ASD) is a neurodevelopmental disorder characterized by deficits in initiating social interactions, maintaining social communication, and a range of restricted repetitive behaviours (RRBs), interests, and activities. Deficits in social interactions and communication include challenges in social-emotional reciprocity, non-verbal communication, and establishing, or even understanding, relationships.
For more details, check out the full story on the link below:
Dentists Need To Collaborate With Occupational Therapists To Provide ASD-Specific Strategies: Study
Patients below 40 more likely to recover from COVID-related smell and taste loss
Sense of smell or taste returns within six months for 4 out of every 5 COVID-19 survivors who have lost these senses, and those under 40 are more likely to recover these senses than older adults, an ongoing Virginia Commonwealth University study found.

Among 798 respondents to the ongoing COVID-19 smell and taste loss survey who had tested positive for COVID-19 and reported a loss of smell or taste, participants who were younger than 40 recovered their sense of smell at a higher rate than those older than 40, according to study results published in the American Journal of Otolaryngology last month. The VCU study requires survey participants to be 18 years or older.
For more details, check out the full story on the link below:
Floxacin antibiotics enhance treatment of lung and bladder cancer
Floxacin antibiotics may enhance the treatment of patients with lung and bladder Cancer, finds a new study.The findings of this study were published in Science Translational Medicine.
Due to the development of drug-resistant metastases, lung and bladder malignancies are difficult to treat.
For more details, check out the full story on the link below:
Turban Triad- skin disease unique to Sikhism
Turban Triad- a new entity1

Sikhism is a religion of the Indian subcontinent in which cutting scalp hair is forbidden. Turban is a long scarf wrapped around the head for protecting the hair wore by most Sikhs the entire day. An article describing a new triad of symptoms and signs seen in these populations was recently published in the Indian Dermatology Online Journal.
A teenage girl presented with a 3‑year history of painful, nonhealing erythematous thickened skin over antihelix and retro auricular folds with comedones and inflammatory papules limited to the forehead. She also had symmetrical areas of alopecia along the frontotemporal areas along with the short hair scattered along the frontotemporal line (fringe sign). All of the features could be explained by the turban headgear wore regularly for the last 5 years. She was diagnosed with a turban ear, acne mechanica, and traction alopecia, all stemming from tightly wrapping the turban around her head with lesions in areas of maximum contact with turban.
For more details, check out the full story on the link below:
Turban Triad- Entity That Highlights Role Of Cultural Factors In Certain Skin Diseases
Speakers

Dr. Nandita Mohan is a practicing pediatric dentist with more than 5 years of clinical work experience. Along with this, she is equally interested in keeping herself up to date about the latest developments in the field of medicine and dentistry which is the driving force for her to be in association with Medical Dialogues. She also has her name attached with many publications; both national and international. She has pursued her BDS from Rajiv Gandhi University of Health Sciences, Bangalore and later went to enter her dream specialty (MDS) in the Department of Pedodontics and Preventive Dentistry from Pt. B.D. Sharma University of Health Sciences. Through all the years of experience, her core interest in learning something new has never stopped.