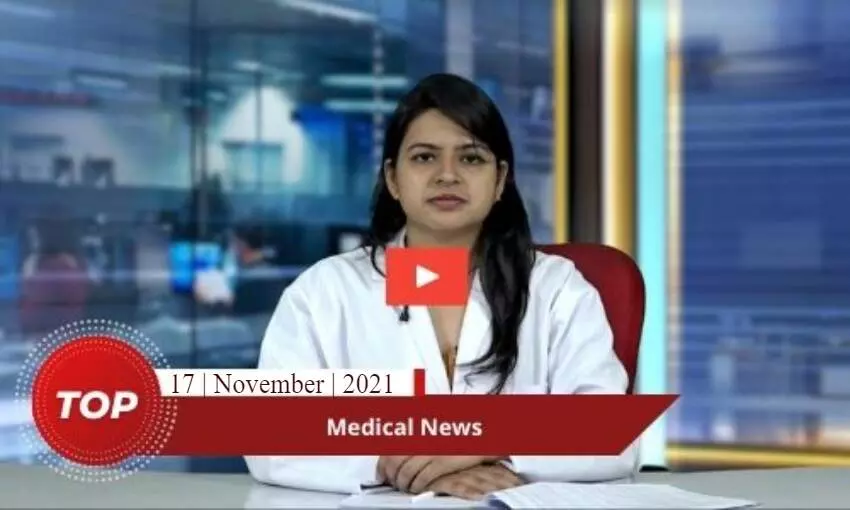 Overview
Here are Top Medical Stories of the day
Penicillin reduces rheumatic heart disease progression
A regular, affordable antibiotic treatment significantly reduced the risk of underlying rheumatic heart disease progression in children and adolescents, according to a new study.
The research, led by the Murdoch Children's Research Institute (MCRI), Cincinnati Children's Hospital Medical Center, Uganda Heart Institute and the Children's National Hospital in Washington, also showed that early screening was critical in preventing serious rheumatic heart disease progression and death in young children.
For more details, check out the full story on the link below:
Secondary Antibiotic Prophylaxis With Penicillin Reduces Rheumatic Heart Disease Progression: NEJM
ACE inhibitors, ARBs prevent Diabetes onset
Micronet-covered carotid artery stent protects brain
As compared to a conventional stent, the Micronet covered stent provides superior cerebral protection during and after carotid artery revascularization, as per new study published in the JACC journal.
The aim of this study was to compare procedure-related ipsilateral cerebral embolism with a conventional (Acculink, Abbott Vascular) versus a MicroNet-covered (CGuard, InspireMD) stent in carotid artery stenting (CAS).
For more details, check out the full story on the link below:
Micronet-Covered Carotid Artery Stent Provides Superior Cerebral Protection After Stenting: Study
Oral ketotifen, famotidine with sunscreen treats Melasma
A recent study showed that a combo of sunscreen plus oral ketotifen with famotidine improved facial melasma more than the use of sunscreen alone at 60 days. The study appears in the Journal of the European Academy of Dermatology and Venereology.
Ketotifen decreases the release of bioactive mediators, such as leukotrienes, histamine, and proteases. It has been suggested as a treatment for photoaging after being found to prevent mast cell deposition, degranulation, skin thickening, and wrinkles in UV irradiated hairless mice. Famotidine is an H2-receptor antagonist that suppresses histamine-mediated melanogenesis and dendricity in cultured human melanocytes, whereas H1 and H3 antagonists have no inhibitory effect.
For more details, check out the full story on the link below:
Oral Ketotifen, Famotidine With Sunscreen Bests Sunscreen Alone For Treating Melasma : Study
Estrogen impacts vaginal wound healing
Striking evidence from animal studies dating back to 1962 that estrogens play a crucial role in cutaneous wound healing and repair is reported. Characteristic of both chronic wounds and acute wounds that fail to heal are excessive leukocytosis and reduced matrix deposition. Estrogen is a major regulator of wound repair that can reverse age-related impaired wound healing in humans.
A systematic search by Dr Eva V. Vodegel MD and team has revealed that estrogen therapy has a positive effect on vaginal wound healing. However future studies are required to determine whether oestrogen therapy has the potential to improve surgical outcomes.
For more details, check out the full story on the link below:
Estrogen Has Positive Impact On Healing Of Vaginal Wounds: Study
Speakers

Dr. Nandita Mohan is a practicing pediatric dentist with more than 5 years of clinical work experience. Along with this, she is equally interested in keeping herself up to date about the latest developments in the field of medicine and dentistry which is the driving force for her to be in association with Medical Dialogues. She also has her name attached with many publications; both national and international. She has pursued her BDS from Rajiv Gandhi University of Health Sciences, Bangalore and later went to enter her dream specialty (MDS) in the Department of Pedodontics and Preventive Dentistry from Pt. B.D. Sharma University of Health Sciences. Through all the years of experience, her core interest in learning something new has never stopped.