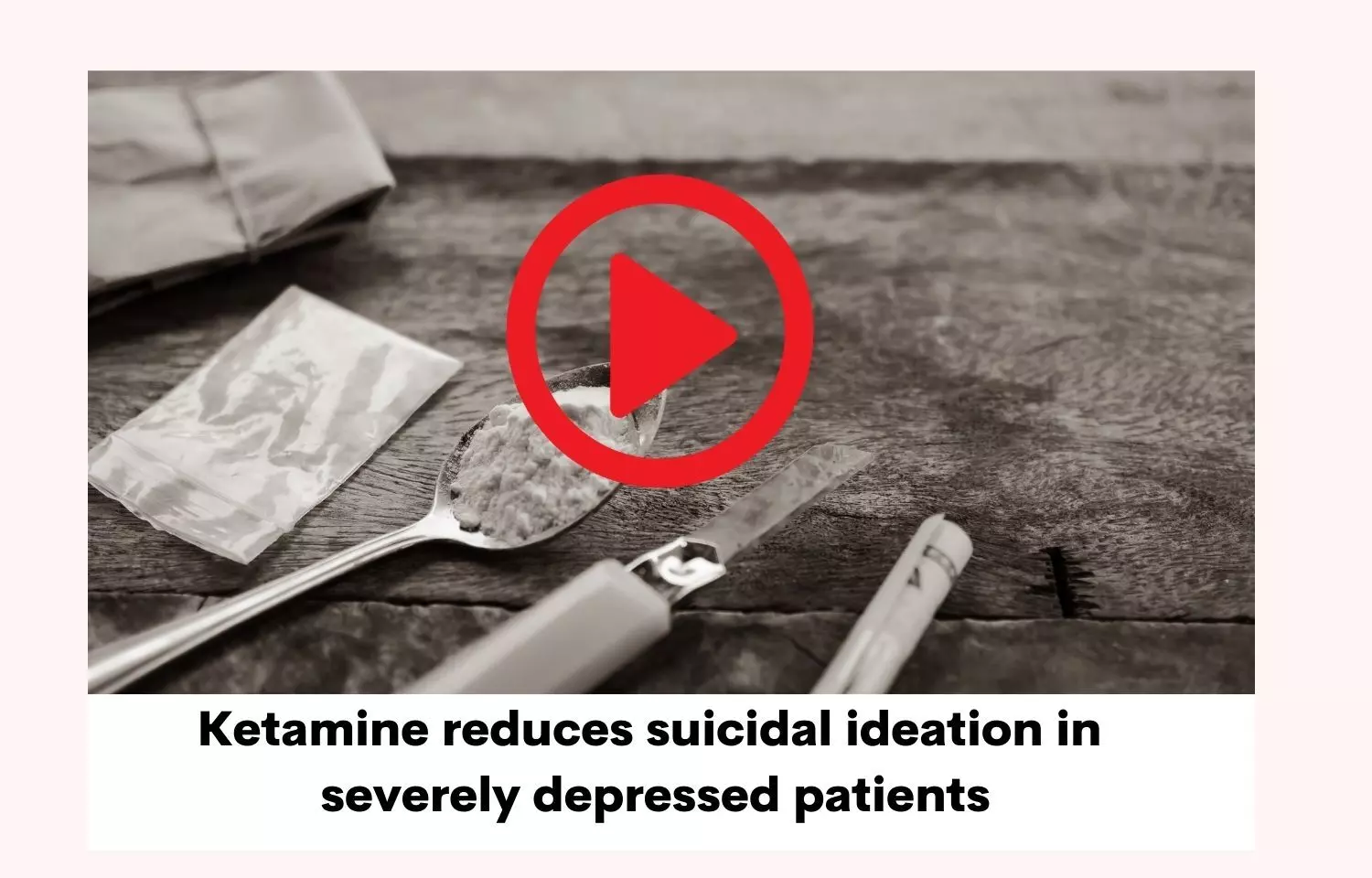 Overview
Suicidal depressed patients need rapid relief from suicidal ideation. Standard antidepressants may reduce suicidal ideation and behaviour in depressed adults, mediated by improvement in depression, but this effect takes weeks. In recent study researchers from Columbia University found that ketamine, a subanesthetic drug, improves neurocognition in patients with depression and suicidal ideation within a day. The study findings were published in the Journal of Clinical Psychiatry on November 2, 2021.

Previous studies have demonstrated that ketamine rapidly reduces depressive symptoms and suicidal ideation in some depressed patients. However, its effects on neurocognitive functioning in such individuals with significant suicidal ideation are understudied, even though certain neurocognitive deficits are associated with suicide behaviour beyond clinical symptoms. Therefore, Dr John G. Keilp, PhD and his team conducted a study to obtain a better understanding of the mechanisms behind ketamin's effect on depression and decided to examine the drug's impact on neurocognitive performance. They also compared the effectiveness of two medications, Ketamine and Midazolam, for rapidly relieving suicidal thoughts in people suffering from depression.
For more details, check out the full story at the link below:
Ketamine Swiftly Reduces Suicidal Ideation In Patients With Depression
Speakers

Dr. Nandita Mohan is a practicing pediatric dentist with more than 5 years of clinical work experience. Along with this, she is equally interested in keeping herself up to date about the latest developments in the field of medicine and dentistry which is the driving force for her to be in association with Medical Dialogues. She also has her name attached with many publications; both national and international. She has pursued her BDS from Rajiv Gandhi University of Health Sciences, Bangalore and later went to enter her dream specialty (MDS) in the Department of Pedodontics and Preventive Dentistry from Pt. B.D. Sharma University of Health Sciences. Through all the years of experience, her core interest in learning something new has never stopped.