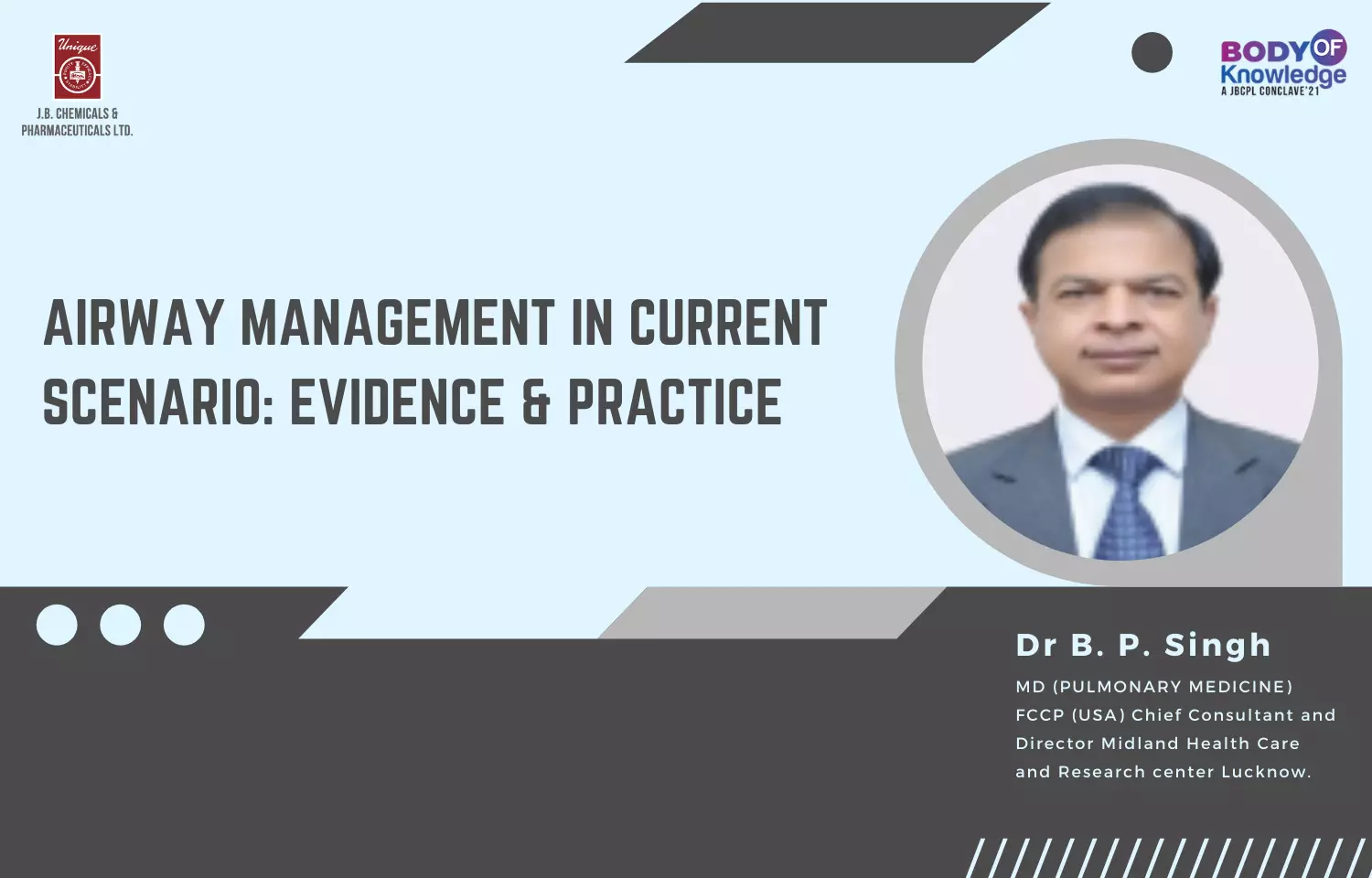 Overview
The severe acute respiratory syndrome coronavirus-2 emerged as a serious human pathogen in late 2019, causing the disease coronavirus disease 2019 (COVID-19). The most common clinical presentation of severe COVID-19 is acute respiratory failure consistent with the acute respiratory distress syndrome. Airway, lung parenchymal, pulmonary vascular, and respiratory neuromuscular disorders all feature in COVID-19.

In this video, Dr. B.P Singh talks about airway management in the COVID times. He further talks about the management of intubated adults suffering from the deadly virus. He discusses the airway management broadly under three headings namely, Meaning of Airway Management, Indications of the same and the process involved.
This video is a part of the JBCPL body of knowledge conclave 2021. check out the entire conclave at https://medicaldialogues.in/JBCPL-BOK
Speakers

Dr B. P. Singh is a Chief Consultant and Director at Midland Health Care and Research center, Lucknow. He is trained in Sleep Medicine from Medcare Amsterdam Holland and Thoracoscopy from Faculty De Medicine Marseille, France.