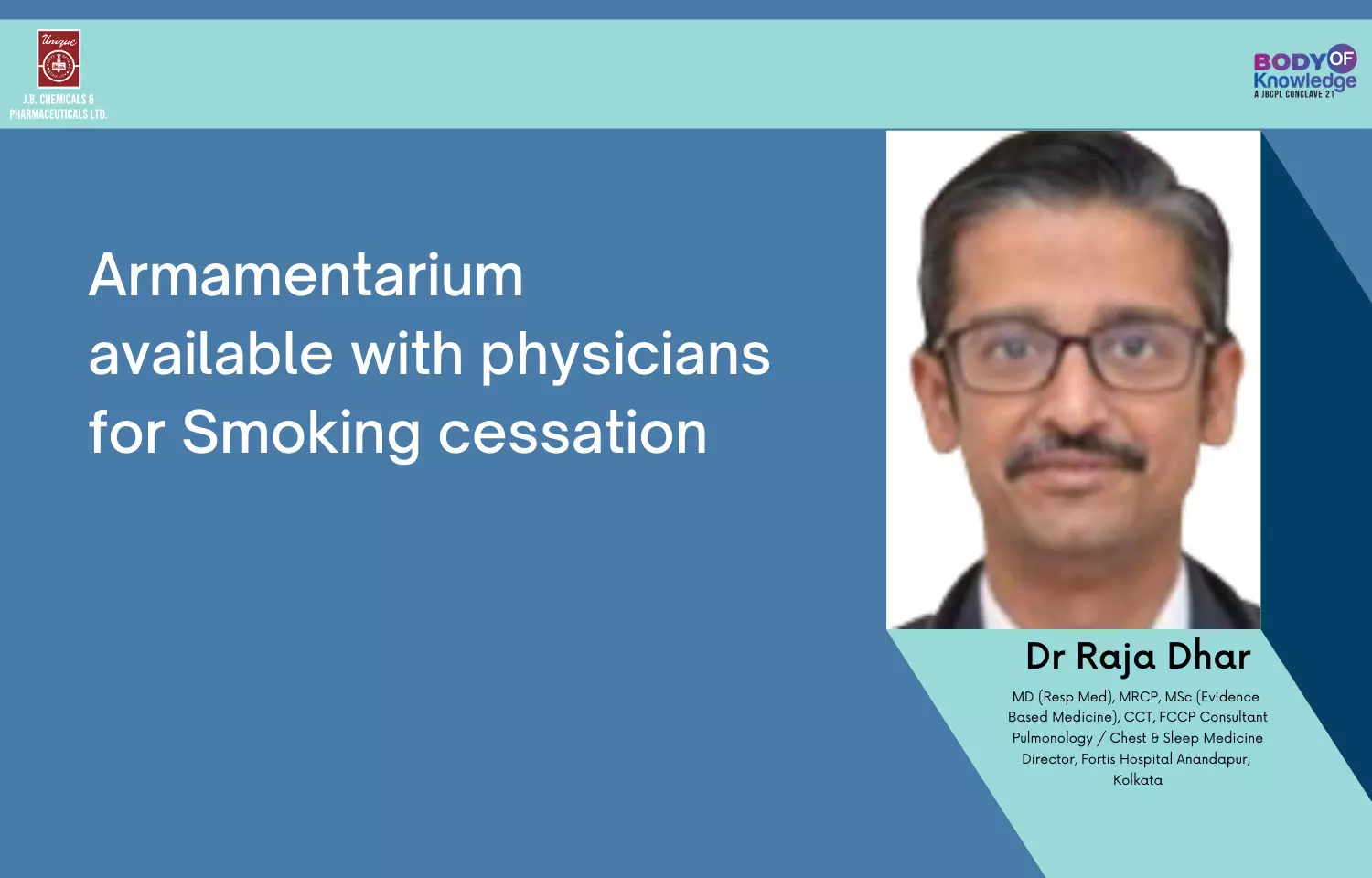 Overview
Nearly 267 million adults (15 years and above) in India (29% of all adults) are users of tobacco, according to the Global Adult Tobacco Survey India, 2016-17. The most prevalent form of tobacco use in India is smokeless tobacco and commonly used products are khaini, gutkha, betel quid with tobacco and zarda.

Tobacco use is a major risk factor for many chronic diseases, including cancer, lung disease, cardiovascular disease and stroke. It is one of the major causes of death and disease in India and accounts for nearly 1.35 million deaths every year.
In this video, Dr. Dhar talks about the prevalence of smoking in India and its associated risk factors. He further talks about the management principles of smoking cessation and gives a sneak-peek into the data available on smoking cessation.
This video is a part of the JBCPL body of knowledge conclave 2021. check out the entire conclave at https://medicaldialogues.in/JBCPL-BOK
Speakers

Dr. Raja Dhar
MD (Respiratory Medicine), MRCP, MSc (Evidence Based Medicine), CCT, FCCP.
Dr. Raja Dhar is a renowned Pulmonologist and a Critical Care Specialist with over 15 years of experience. Dr. Dhar is adept in all disciplines of Respiratory Medicine including airways disease, pulmonary fibrosis, pulmonary hypertension, transplant, lung cancer, sleep medicine, lung infections including TB, and respiratory emergencies. He is an academician, an enthusiastic researcher and passionate about teaching.