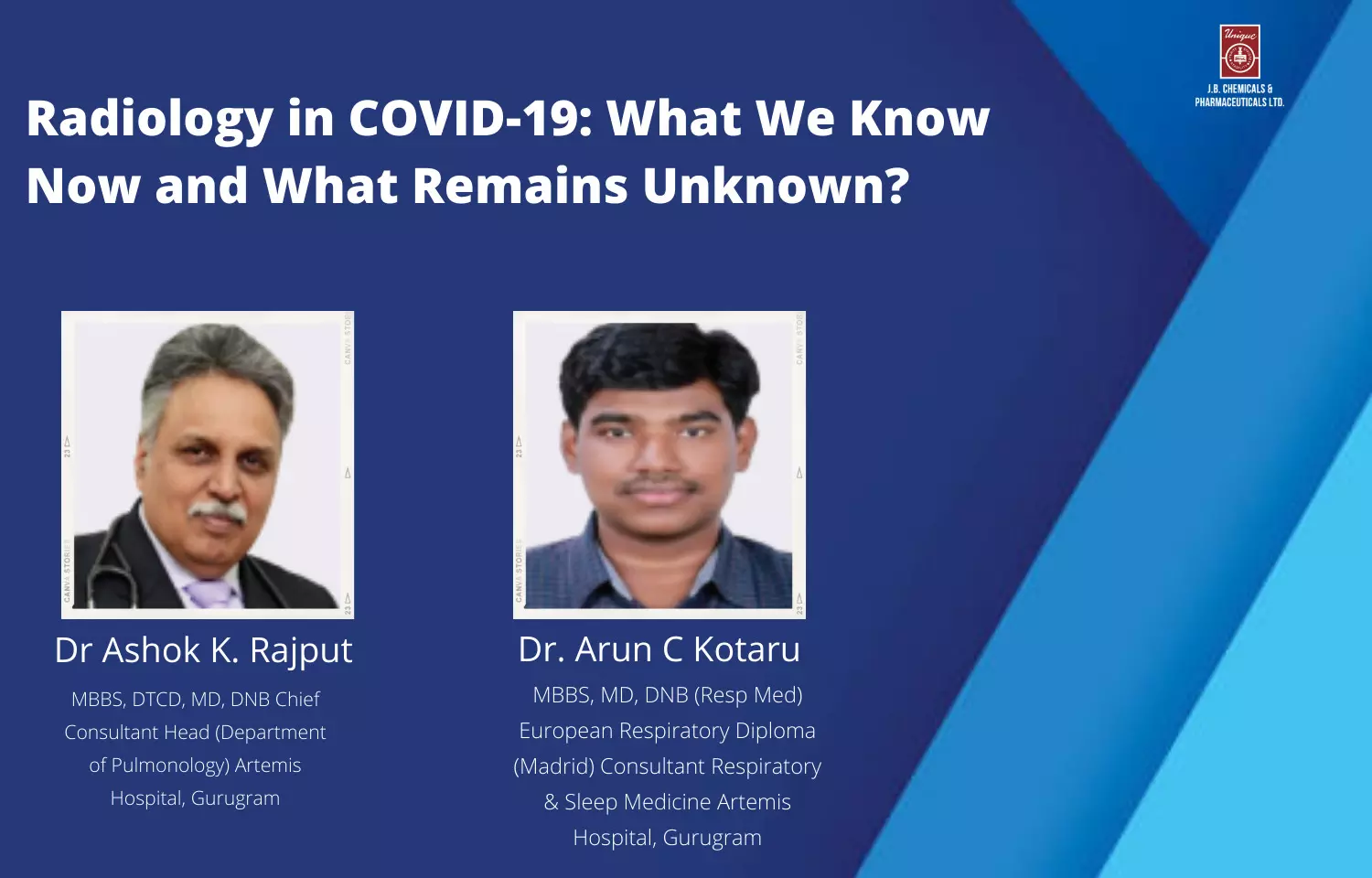 Overview
Infection with SARS-CoV-2 ranges from an asymptomatic condition to a severe and sometimes fatal disease, with mortality most frequently being the result of acute lung injury. The role of imaging has evolved during the pandemic, with CT initially being an alternative and possibly superior testing method compared with reverse transcriptase–polymerase chain reaction (RT-PCR) testing and evolving to having a more limited role based on specific indications. Several classification and reporting schemes were developed for chest imaging early during the pandemic for patients suspected of having COVID-19 to aid in triage when the availability of RT-PCR testing was limited and its level of performance was unclear. In this video, panelists talk about the pathophysiology in COVID-19 and CT Signs of COVID-19 including traction bronchiectasis.
This video is a part of the JBCPL body of knowledge conclave 2021. check out the entire conclave at https://medicaldialogues.in/JBCPL-BOK

Speakers

Dr. Brig Ashok K Rajput is Graduate from Maulana Azad Medical College (Delhi). Post-graduation MD in Medicine & MD in Respiratory Medicine. Has also done DNB in Pulmonary Medicine in 1984. Pulmonologist and Sleep Medicine Specialist has worked in Indian Army for 37 Years. Specialist in Pulmonary interventions, Fibreoptic bronchoscopy, Medical Thoracoscopy and Sleep Disorders in addition to medical management of Asthma, COPD, ILD, and tuberculosis.

Dr Arun C kotaru MBBS,DNB in respiratory medicine ,MD. He is a consultant in the Respiratory/ pulmonology speciality.He is associated with Artemis Hospitals, Gurugram, Haryana as Consultant in Respiratory/ Pulmonology & Sleep Medicine department.