Medanta issued Show-Cause Notice for allegedly violating PCPNDT Act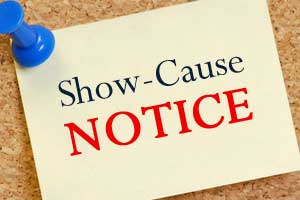 Gurugram: One of the leading medical facilities, Medanta- the Medicity, has been issued a show-cause notice by the District Appropriate Authority (DAA), following the allegations of violating Pre-Conception and Pre-Natal Diagnostic Techniques Act (PCPNDT) norms.
The allegations surfaced at a recent meeting of District Advisory Committee constituted to implement the Act.
According to a statement made by the officials, it has been alleged that a doctor was carrying out the echocardiology procedures at the facility while operating machines and giving out reports without registration required for the same with the DAA under the Act.
The show-cause notice was issued after a complaint in this regard was received at the Civil Surgeon Office in Gurugram.
"Acting upon this complaint, the authority has issued a show-cause notice to the hospital and their response on the same is awaited," an authority spokesperson confirmed to the Indian Express.
To operate ultrasound machines in the country, registration of doctors is mandatory under the Act with the Appropriate Authority
Read Also: Gurugram: Medanta, Fortis, Artemis inspected for violating Govt Norms