MediAngels to raise $5 million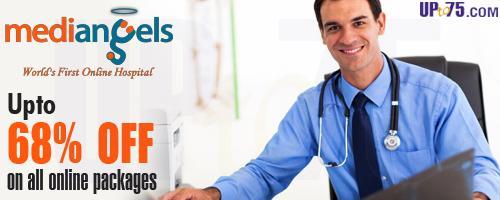 MediAngels, an online hospital which is run by the Mumbai based Angels Health is reported to be in talks with venture capitalists to raise $5million directed towards its expansion plans.

MediAngels uses the internet business model to supplement access to healthcare services where doctors and hospitals cannot reach everywhere, but the internet and technology definitely can. Hence, the company's extended focus on investing in use of technology in healthcare delivery to focus on expanding their products and services.

E-healthcare firm MediAngels provides medical advice, second opinions and online consultation with the best doctors in the world. The company has over 1,00,000 registered consumers and over 25,000 patients used its services in last two years.

The talks are in advance stages and the capital to be mobilised will be invested in advanced technology platforms and expansion," MediAngels Co-Founder Dr Debraj Shome told PTI here.

"Since its inception in 2011, we have raised $2 million and our investors include HDFC's PE arm HDFC Holdings and Venture East. The government's Department of Science and Technology have also invested Rs 4 crore in 2013-14," Shome said.

Patients can seek a medical second opinion with doctors and specialists from over 93 specialties spanning across the world.

Medical second opinions from the best doctors can assist patients get the most recent treatment, with the latest advances and backed by evidence based medicine and preferred treatment protocols.

"The future of healthcare and medicine is where patients will expect the doctor to come to them, and they may go into a hospital only for surgeries," he added.

Like hospital out-patient department (OPD), MediAngels also allows customers to book a blood test, get home delivery of results and medicines at the doorstep.

Apart from the B2C angle, MediAngels is also working with health insurance companies and hospitals to offer them services so as to avoid unnecessary operations and surgeries, he said.