Rs 75 crore Medical Admission Scam : Court to use deposit to pay cheated students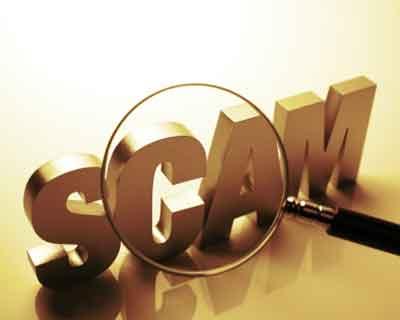 Chennai: Bringing joy to around 123 students, who had been duped after being promised MBBS admissions in the SRM group of institutions, the Madras High Court is all set to reimburse the families of the students out of the Rs 75 crore deposited as security with the court.
The said deposit of Rs 75 crores had been made as a precondition for the release of the SRM university Chancellor TR Pachamuthu on bail, who is an accused in the case.
The Scam
In the month of August 2016, in a medical college cheating case, Chairman of the SRM Group, TR Pachamuthu was arrested  by the Chennai Police for allegedly duping 109 students of a sum of 73 crores, promising admissions to their wards in  SRM college. The co-accused in the case, was identified to be one S Madhan, a film producer.
TOI reports that Madhan had collected more than Rs 64 crores from 111 parents, promising them medical seats in SRM group institutions. This money was alleged to have been collected after Pachamuthu met each of the parent and promised admission. Madhan absconded with the money leaving behind a 'suicide' note in May, only to be arrested by police later in Tirupur . Pachamuthu too was arrested after high court raised pertinent questions and appointed special officer to probe the case.
Read more: Chennai: SRM University Chancellor arrested in Rs 73 crore Medical Admission Scam 
As a precondition of his bail in the month of September, 2016 Madras High Court had demanded that Pachamuthu deposit Rs 75 crore in court, surrender his passport, apart from a personal bond of Rs 10 lakh  along with a two sureties. He was granted bail on 8th September 2016
Disbursement of money
On Wednesday, the counsel for parents move the court, demanding admission of the students in the MBBS course of refund of their money. The counsel of Pachamathu filed  common counter claiming that on satisfying the genuineness of the claims of the complainants, if the court is of the opinion that the disbursement from the deposit of Rs 75 crore deposited by Pachamuthu would suffice relief to the legally deserving parents, Pachamuthu  had no objection to do so on the condition that the complainants shall withdraw their complaints filed against him.
TOI further reports that Pachamuthu also claimed that the amount recovered from the arrested Madhan at the time of investigation shall be paid to him. He also sought the court to decide to pass such and other orders as this court may deem fit in the circumstances of the case and thus render justice.