Medical Admission Scam: SC dismisses CJAR's plea demanding SIT probe on Odisha HC Judge's role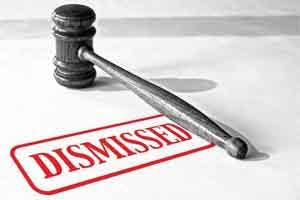 New Delhi: In a setback to the NGO, Campaign for Judicial Accountability & Reforms (CJAR), the Supreme Court has dismissed the plea that asked for a court-monitored SIT probe on the retired judge of Odisha High Court. The court also rejected the NGO's plea which asked the recall of its order imposing a cost of Rs 25 lakh.
The CJAR had filed a review petition urging the apex court to recall its order by which a cost Rs 25 lakh was imposed on the NGO also once again asking that court-monitored SIT probe examine the alleged role of the retired judge of Odisha High Court in the whole MCI Recognition scam
The review plea by CJAR stated that the judgment contained "several errors apparent on the face of the record leading to a grave miscarriage of justice".
It said that the top court "gravely erred" in penalising the CJAR by imposing "such a huge cost of Rs 25 lakh without giving an opportunity of any hearing with regard to the imposition of any cost".
Read Also: Medical College Recognition Scam: SC dismisses plea for SIT probe, imposes Rs 25 lakh fine on petitioner
Saying it did not find any merit in the plea, the bench headed by Justice Arun Mishra rejected the review petition filed by the NGO, against the December 1, 2017 order.
While imposing the costs, the bench had said,



"What an irony of fate, the petitioner has itself forgotten its accountability and filing of such petition may entail in ultimate debarment of such petitioners from filing so-called public interest litigation which in fact has caused more injury to cause of public than subserving it."



Read Also: Medical admission scam: Review petition filed against SC's order
It is settled law that no one could be penalised without affording an opportunity to the person to explain why such penalty should not be imposed on him, the court added.
In December, the top court while terming the plea by CJAR as "...wholly frivolous, a contemptuous, unwarranted, aimed at scandalizing the highest judicial system of the country", had imposed a cost of Rs 25 lakh and dismissed it.
CJAR's petition had attempted to make a point on judicial corruption citing arrest of a former high court judge in the Medical Council of India admission scam by the CBI, as wholly frivolous, contemptuous and unwarranted.
Read Also: MCI Senior advocate Vikas Singh accuses CJAR of scandalising judiciary