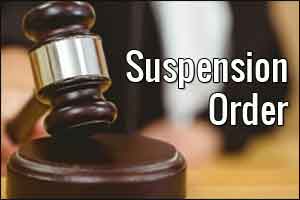 Mumbai:  A leading orthopedic surgeon in Mumbai is now facing the wrath of the apex medical council, for continuing to treat patients with an expired license. The Medical Council of India has now suspended the said doctor for a period of 5 years.
TOI reports the case of Mumbai's leading orthopedic surgeon with the Bombay Hospital Dr Muralilal Saraf, whose suspension order comes in response to a medical negligence complaint of 2014. Complainant  Nandini Suchde had alleged medical negligence on part of 8 doctors associated with the orthopedic department of the said hospital, in the treatment of her mother, who suffered from femur fracture, which allegedly led to her death.
In her complaint, she also pointed out that Dr Saraf had been practicing without necessary registrations as he never registered as an MS (Master of Surgery) with the state council or the MCI but continued to work for three decades at KEM Hospital.
It is reported that while the council unanimously exonerated seven doctors of all charges, held Dr Saraf guilty on account of lapsed registration. As a result, the ethics committee in a decision, which was upheld by the executive committee ordered the suspension of the doctor for a period of five years.
DIVIDED RESPONSE
The decision has drawn a mixed response from the members of the medical community, with some upholding the decision stating that the law is clear on the matter of registrations, while others calling this penalty as harsh.
Senior surgeon Dr Arsdhad Ghulam Mohammed speaking to TOI said, "If a doctor has failed to register his additional qualification, it can't be said this is equal to driving a car without a license. Every doctor realizes he or she cannot practice without registration."
However, the move has been opposed on the grounds that the MMC was itself dysfunctional for over a decade, being run by a court appointed administrator, adding that practice asking doctors to re-register with the council, every five years is unnecessary
13 comment(s) on Medical Council of India suspends leading Orthopedic Surgeon for practicing without license