Medical CUT- Practice Bill open for public comments, check out details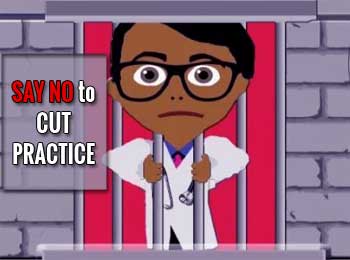 Maharashtra:  The draft bill on Prevention of Cut Practices in Healthcare Services Act, 2017 which calls for a jail time for medical practitioners involved in the cut and commission practice in the state of Maharashtra is now out in the public domain for suggestions and objections.
The bill spells out harsh penalties for medical practitioners, both who take cuts for referring patients/soliciting medicines, and those who give cuts/commissions stating that
any healthcare Service Provider found guilty of involvement in cut practice shall be liable to be punished with simple imprisonment up to 5 years, or a fine of 50,000, or both.  This will additionally draw a suspension of 3 months from the respective council.
Steps have been taken to make the bill is quite exhaustive enough to cover a wide range of medical practitioners in the state. Medical Practitioners, including allopathic doctors, dentists, veterinary practitioners as well as physiotherapists fall under the bill.
The preliminary draft bill, however, is as such silent on AYUSH practitioners.
To read the details about the bill, READ :
Suggestions are now invited on the bill from the general public with the draft remaining in the public domain for four weeks. You can send your suggestions to the email id dmerabranch@gmail.com or dmerps@gmail.com, by 25th October 2017
Attached are the details of the same