Medical insurance scheme to be introduced in Haryana: Khattar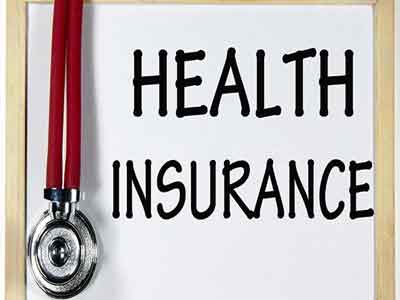 Karnal: Haryana Chief Minister Manohar Lal Khattar said medical insurance scheme will be introduced in the state so that people can avail its benefit in case of emergency.
"A medical insurance scheme will be introduced to enable eligible persons to avail its benefit during emergency," he said.
Speaking after inaugurating a building of the Kalpana Chawla Government Medical College here, named after the late India-born US astronaut, Khattar said the priority of his government is to provide better health services to the people.
"This is underscored by the fact that the Budget for the health sector for 2017-18 has been increased by 15.52 per cent over 2016-17," he said.
A budget of Rs 3,839 crore has been sanctioned for health and family welfare in 2017-18 and efforts are being made to expand medical education along with health services in a planned and systematic manner, the Chief Minister said.
Informing that there is acute shortage of doctors in the state, Khattar said there are only 14,000 doctors in both public and private sector against the requirement of 16,000.
The requirement can be met only with expansion of medical education. The state government is working in a planned manner to set up medical colleges and universities, he said.
"A medical college is being set up in each district. The process to set up medical colleges in Jind and Bhiwani is underway. A medical science university would be established in Karnal and construction is underway on the 710-bedded National Cancer Institute in Jhajjar," Khattar said.
Rs 450 crore has been spent on the Kalpana Chawla Government Medical College. Presently, the hospital has 350 beds but it would be expanded to 650, he said.
State health minister Anil Vij said all-out efforts have been made to provide world class facilities in the Medical College.
He also said all hurdles had been cleared for setting up of a medical college by the SGPC, the apex religious body of the Sikhs, at Shahbad near Kurukshetra.
"The state government will spend Rs 26 crore on improving primary health centres in the state. As a result of the better health services being provided by the state government, the number of patients in OPDs has increased by 20 per cent," Vij said.