Human Rights on Medical Negligence, Directs Odisha Govt to pay 2 lakh to patient kin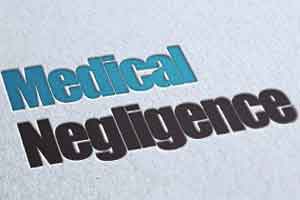 BHUBANESWAR: Holding a medical officer of a community health centre guilty in a medical negligence case, the Odisha Human Rights Commission (OHRC) has directed the state government to pay compensation of Rs 2 lakh to the deceased's family of an eight-year-old girl who had died two years ago.
Further, it is reported that the Odisha Human Rights Commission (OHRC) has asked the health and family welfare department to recover the compensation amount from the concerned medical officer, Dr Kar
The order came after activist Prabir Das filed a petition with the commission stating the case of  Sujata Nayak, daughter of Basudev Nayak of Baripada, who was rushed to Pattamundai community health centre (CHC) on April 10, 2015 at 4 am as she was suffering from pneumonia. Her situation was critical and even after repeated calls, the family alleged that Dr Kar did not came to attend the patient following which she died in absence of treatment. The family further alleged that when family members approached him, he did not come to attend the patient and even misbehaved with them as he was allegedly in an inebriated condition reports Indian Express.
Series of evidence was perused during the OHRC proceedings. The OHRC went through the report of Assistant District Medical Officer (Public Health), Kendrapara which revealed that Dr Kar examined the patient and declared her dead. Additionally, the post mortem report showed that the girl may have died before she was brought to the hospital. Two doctors from District Headquarters Hospital also examined the medical officer, and gave an opinion that the doctor had not taken any alcohol as alleged.
However, contrary to above, the SP's report suggested that when Sujata was brought to Pattamundai CHC, Dr Kar was present in the duty room but did not open the door. At about 6 am, he opened the door in an inebriated condition to check the patient and declared her dead. When the family of the patient accused him of negligence, he threw an empty wine bottle at them leading to a law and order situation at the CHC. TOI adds that the doctor's behaviour towards the family of the patient had angered the local villagers and the police had a tough time controlling the angry crowd. A case was also lodged by the family following which the doctor was also arrested and produced in court the same day. After completion of investigation, charge sheet was submitted.
The OHRC during the proceedings asked Dr Kar for his response but the letter was returned with the postal remark the addressee has left, reports Express
Following the same, the OHRC pronounced the judgment and has sought compliance report from the Health Department within eight weeks.