Medical officer, pharmacist arrested for graft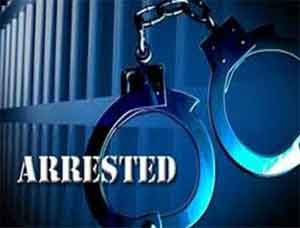 Bhubaneswar: A doctor and a pharmacist were arrested by anti-graft vigilance sleuths for allegedly taking bribe from a woman for discharge of her husband after a surgery at a hospital in Odisha's Ganjam district.
Dr Sishir Kumar Pradhan, Medical Officer and P Raghava Rao Patra, Pharmacist of the Community Health Centre (CHC) at Bomokei, were arrested yesterday after a trap was laid by vigilance officers, a vigilance release said.
The accused had demanded Rs 2,000 from the woman for discharge of her husband, whose operation had been conducted on April 4 at the CHC.
Following a trap, Dr Pradhan was caught by the vigilance officers at his office chamber at the CHC, the release said.
After receiving the bribe, Dr Pradhan had kept it in his shirt pocket and given Rs 500 to the pharmacist from the amount, the release said.
Vigilance officers recovered the bribe from both the accused persons who were arrested.
The residential quarters of Pradhan and Patra located at Berhampur and the CHC premises at Bomokei respectively were also searched, the release said.
In another case, an Assistant Sub-Inspector of Police Gaya Kumar Senapati of Karlamunda Out Post under M Rampur Police Station in Kalahandi district was arrested yesterday for allegedly accepting Rs 3,000 bribe for not arresting a man in a case, the release said.